Article also available in other languages
There's a good reason why the pistol aftermarket accessories world is still glutted with specific M1911 and M1911-A1 oriented products.

The 100-years-old single-action semi-automatic pistol designed by John Moses Browning is still one of the planet's most highly appreciated firearms, with a seemingly infinite number of clones and purpose-built variants − from defensive sub-compacts to IPSC "Race Guns" up to rimfire plinkers! − offered by an equally seemingly infinite number of companies from all over the world.
1911-type pistols, hell-bent reliable and offering quite a stopping power − mostly due to their "native" .45 ACP chambering although the platform is now offered in a plethora of calibers! − also remain pretty much popular between law enforcement, military, and private security operators alike.
In some Countries − including the USA − 1911-type pistols are now regarded as Èlite sidearms, with professional operators required to undertake specialized training courses for their proficient and safe handling. So to speak: the FBI and other Federal law enforcement agencies allow their agents to carry and use 1911-type pistols on duty only if they obtain a SWAT/HRT certification. Same goes for several State and local Police departments.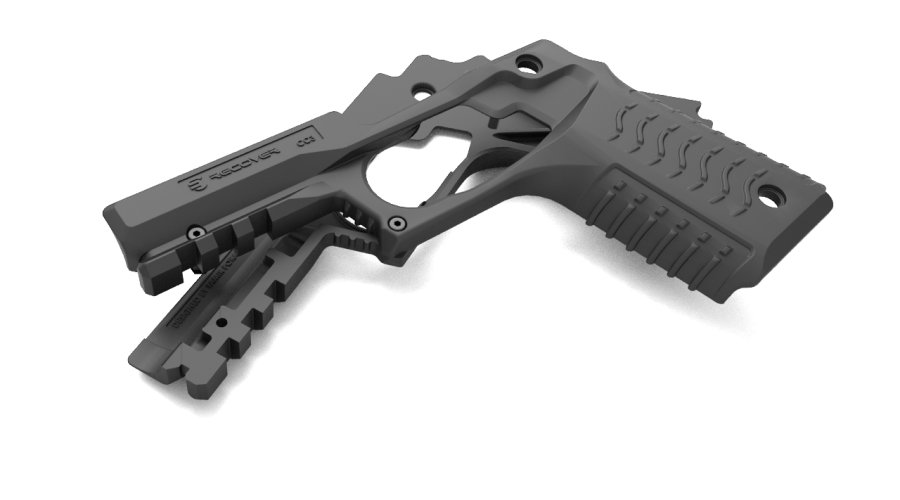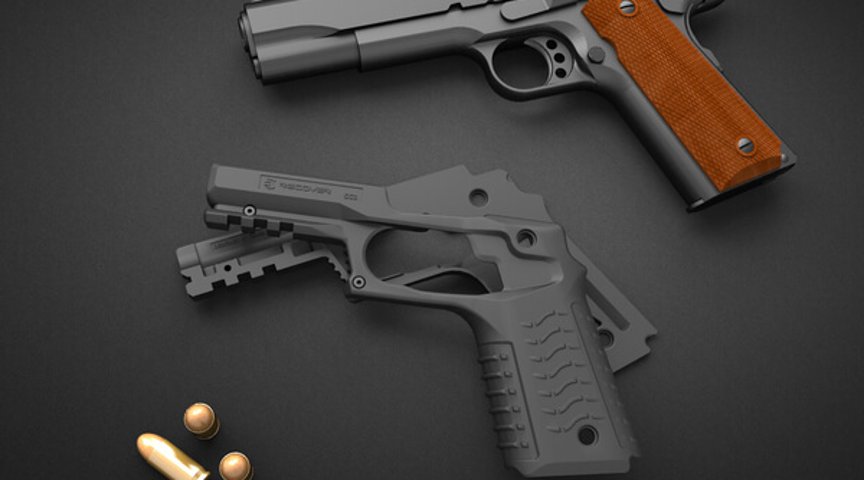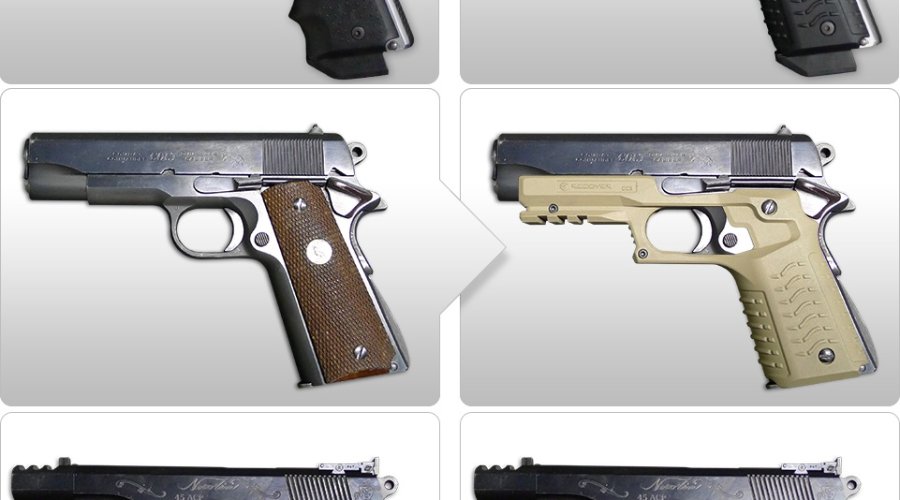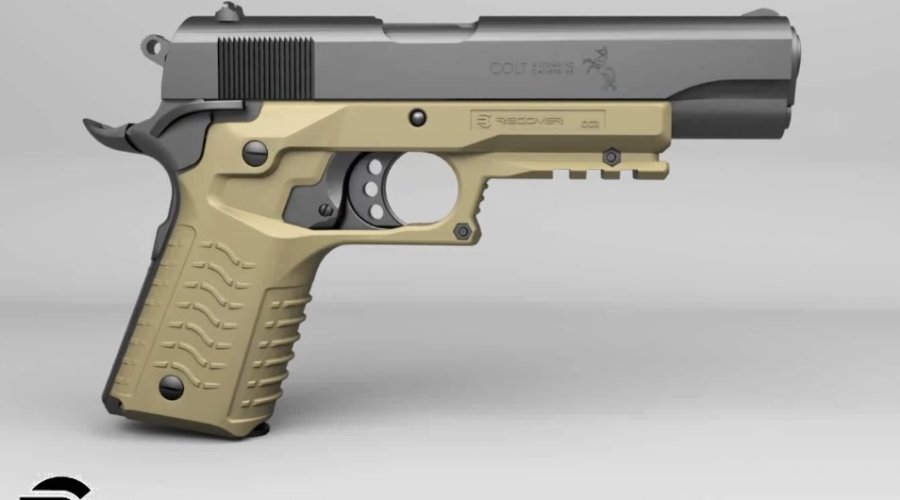 The 1911-type pistols are also regarded as highly-specialized sidearms in the modern U.S. military as well, being now carried mostly by highly trained Delta Force operators and MEU-SOC marines.
However, as much reliable as it can be, a 100-years-old pistol design is hardly adequate for modern warfare and tactical operations, which require a high level of versatility − including compatibility with a plethora of tactical accessories − and a safe and secure gripping and handling even when the operator is wearing protective gloves or under adverse environmental conditions.
As the years went by, the international arms industy tried to address these needs mainly by manufacturing specialized versions of the 1911-A1 pistol platform itself: that proved to be an excellent idea, although often very expensive − tactical or specialized 1911-type pistols are mostly all but cheap! − and not suitable for those operators and civilian shooters who may not want, or be able to, discard their previous 1911-type pistol for another.
Alternatively, the industry offers a wide range of aftermarket accessories, ranging from grips to optional Picatinny interfaces; that's a more practical solution, but it's not always the best, given that the rigid, classic design of the 1911-type pistol frame makes it hardly compatible with an aftermarket Picatinny attachment, unless it's factory-prepared for one.
This video has been hidden because of an external service (YouTube) that could potentially collect personal data.Allow video services for the duration of the visitAllow video servicesStop allowing video services
A simple yet brilliant solution − a true  Columbus' egg! − is now being offered by ReCover Tactical, a company founded by the Israeli arms designer Tamir Porat, formerly at Versia Military Design. ReCover Tactical manufactures all its products in Israel, while distribution is handled by CampCo, Inc., headquartered in Los Angeles (California, USA).
Tamir Porat went for the aftermarket accessory solution as a way to modernize existing 1911 and 1911-A1 pistols... albeit in a whole different way from whatever already existed up to now.
That's how the Company conceived the ReCover Tactical CC3: a true aftermarket accessory add-on grip/frame system with integrated Picatinny rail, quick and easy to install and requiring no external or internal modification of the firearm itself.
This video has been hidden because of an external service (YouTube) that could potentially collect personal data.Allow video services for the duration of the visitAllow video servicesStop allowing video services
The ReCover Tactical CC3 isn't a full new replacement frame, consisting instead of two halves manufactured out of a high-strenght composite − the same reinforced polymer currently used for the frames of most modern semi-automatic pistols, offering an extreme degree of resistance and resilience to shocks, extreme temperatures, environmental hazards, mechanical friction and traction.
The ReCover Tactical CC3 system doesn't totally replaces the original pistol frame, but complements it. It won't interfere with the operation of the gun or its components − slide, hammer and other parts are still free to move as they did before the installation − and is designed to maintain the original controls (manual and grip safety, hold-open and magazine catches, and so on) as easy and fast to operate as they were before. However, it brings the advantages of a new ergonomically-shaped, textured, wider grip − as many big-handed shooters may find the original slim-line 1911-type pistol grip somewhat uncomfortable − and a MIL-STD-1913 "Picatinny" tactical rail for accessories.
This video has been hidden because of an external service (YouTube) that could potentially collect personal data.Allow video services for the duration of the visitAllow video servicesStop allowing video services
All it takes to install the ReCover Tactical CC3 system on a 1911-type pistol is an Allen hex key and approximately three minutes. With the gun unloaded, magazine out and slide locked, the user shall remove the screws that keep the grip panels in place, and take them out. Once that's done, the two halves of the ReCover Tactical CC3 system should be laid over the grip and the sides of the pistol frame.
That's basically it. Once the two grip panel screws are replaced, and two more are put in place in their seats − one goes in front of the trigger guard, another goes slightly over the tactical rail − the system is installed and the old 1911 pistol is turned into a modern tactical-capable sidearm.

The ReCover Tactical CC3 is available in three colors − black, olive drab and desert sand − and is a "One-Size-Fits-All" accessory: it is compatible with all full-size and "Commander"-size single-stack 1911-type pistols and variants, no matter the caliber.

Mass distribution is slated to begin in January 2014, at an extremely low manufacturer's suggested retail price − 49.99US$, with free shipping within the continental United States and an additional 10.00US$ shipping fee for Alaska and Hawaii. The company accepts limited preorders through its website, although only from within the United States. Perspective non-US buyers are asked to contact the Company directly for informations concerning international availability and shipment.