Article also available in other languages
This video has been hidden because of an external service (YouTube) that could potentially collect personal data.Allow video services for the duration of the visitAllow video servicesStop allowing video services
Since its founding in 1982, Pro-Shot Products stands unquestionably as one of the best worldwide manufacturers of firearm cleaning kits based on a take-down, sectioned cleaning rod.
They offer a very complete lineup of products, starting from a simple plastic tube containing a single section cleaning rod with a bore brush and patch puller for a single caliber – a truly minimalist kit-up to actual cleaning and maintenance systems kits for whole families of small arms.
Most of these kits are based on the presence of a take-down, sectioned cleaning rod, featuring a 'double coated' protective anti abrasion treatment, a real "trade-mark" for the manufacturer.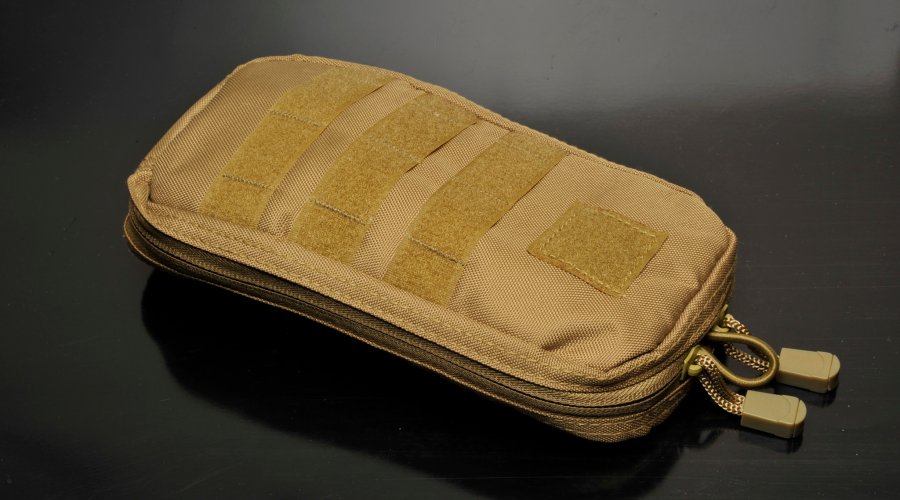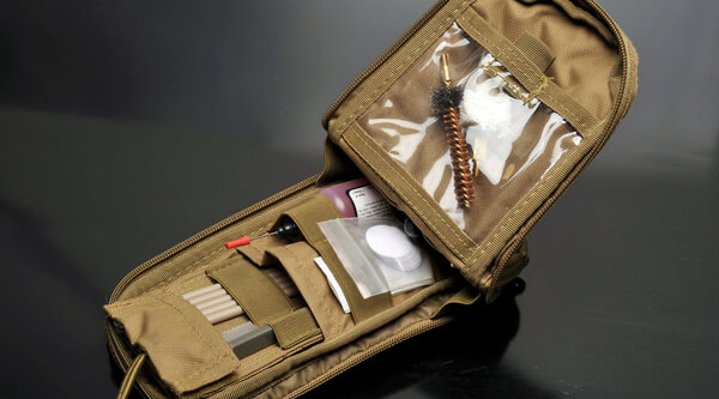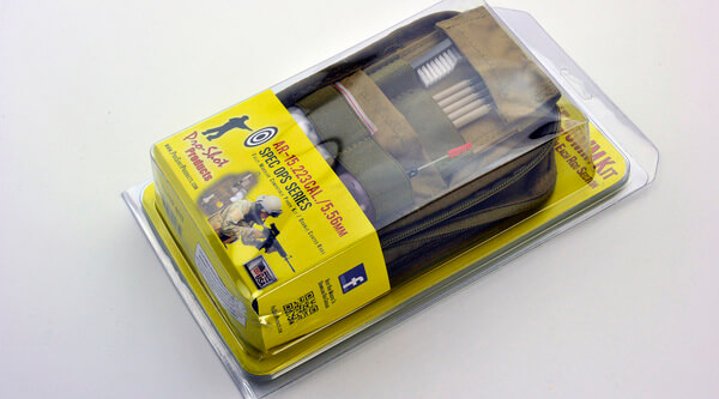 The rods are built from straight bar mild steel stock, whose hardness is lower than that of the steel normally used for barrel manufacture - no damage can be done to the barrels with these cleaning rods.

Once turned, the mild steel bar stock undergoes a particular surface treatment – called "Micro Polishing", which in fact is a further mirror-like polishing, and not a true coating-and then coated with a polymer material that is resistant to solvents, oils, detergents and impenetrable to abrasive carbon residues that can damage the barrel.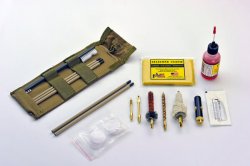 The cleaning rod is assembled screwing the individual elements together end to end, and typically five elements are sufficient to service a 20-inch barrel, while four are needed for a 16 inch barrel. The straightness of the assembled rod is excellent and there are no "steps" between one element and the next (a hint of poor workmanship), except for the natural effect of the coating on the ends. The cleaning rod is generally mounted on an aluminium handle featuring a free-rotating ball bearing to better follow the rifling when thrusting the brushes or tight fitting cleaning patches down the bore.
We mentioned that the take-down, sectioned 'double coated' cleaning rod, is the base of most Pro-Shot Products cleaning kits; each kit is completed by a series of accessories and products, including pocket sized bottles of lubricants and detergents (also featuring a peculiar needle oil applicator, another Pro-Shot Products "trade-mark"), bronze bristle, cotton and high density nylon brushes, and a brass patch puller and jag for various calibers.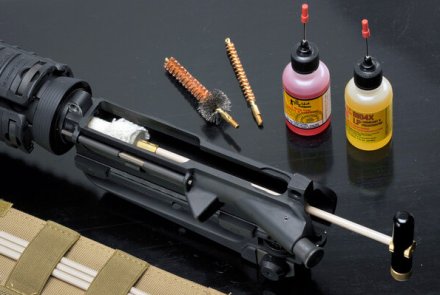 The specific kit that we test today is the Pro-Shot Spec Ops AR-15 .223 CAL./5.56mm, a 'professional' kit, specifically designed for cleaning and servicing 5.56 NATO chambered weapons based on the AR-15 platform and civilian semiautos chambered for the similar .223 Remington round, but which can also be used with any other weapon with a barrel up to 20" in length chambered in these calibers. The kit is carried in a cordura and nylon tactical Coyote MOLLE compatible pouch (very similar in construction and structure to a standard first aid pouch), composed of two soft shells that are sealed by a sturdy zip.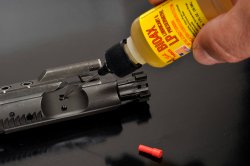 Inside, the pouch features several compartments, one of which is closed with Velcro and has a transparent window that contains the three brushes (one with bronze bristle for the barrel, a standard steel and copper Chamber brush and a cotton Chamber brush), a classic patch puller and a push jag, a removable semi rigid Panel that holds the five sections of the  take-down, 'double coated' cleaning rod and protects their threads, and a double nylon cleaning toothbrush. On the other side of the pouch, we find a bottle of Pro-Shot Gold liquid detergent and lubricant with needle applicator, a silicone cloth, a special miniaturized cleaning rod aluminum "T" handle with rotation lock (the lock is vary useful when cleaning the cartridge Chamber), a small blister of grease lubricant, and a set of round cotton patches. The tactical nylon pouch uses elastic bands to secure each individual part and offers a number of additional spaces for customer supplied accessories or tools.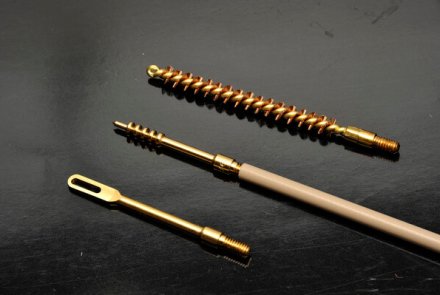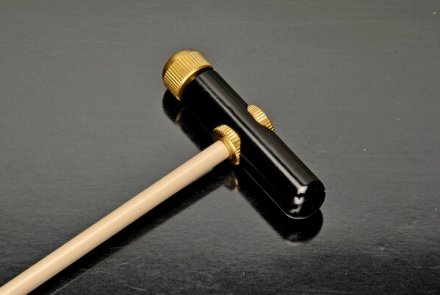 The cleaning kit pouch can be easily fastened on a tactical vest or secured to a bag or backpack featuring MOLLE compatible webbing; the two halves of the pouch are secured by nylon straps that prevent the content to spill out of the pouch when the zip is completely open.
The quality of the individual parts and tools used in the Pro-Shot Spec Ops Coyote AR-15 5.56 cleaning kit is very good, and each element can be easily replaced if worn or lost. A small note about the MSRP, which is currently less than 60 dollars. For European customers, we recommend our readers to compare prices (even online!) and always keep an eye on the shipping costs; the European Distributor is Waffen Ferkinghoff, in Germany, with an E-Commerce site, where you can also order directly.