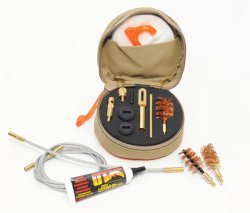 Upland bird hunting is far from an idyllic fair-weather walk through the aspens with a dog for quail. Sometimes it's 12-hour days and unexpected storms while busting thick brush with dirty guns and dirtier dogs. We all know it... and so does OTIS Technology, the company headquartered in Lyons Falls (NY, USA) and now firmly established as a world premiere in cleaning and maintenance kits for civilian sporting, hunting and defense firearms, Police service guns and all kinds of military-issue weapons, from individual pistols and rifles to shotguns, sub-machineguns, sniping systems and even heavy machineguns and grenade launchers. New for 2013 from OTIS Technology are two specialized cleaning kits that will surely meet the tastes and requirements of hundreds of thousands of sports shooters and hunters alike worldwide − the Upland Wingshooter cleaning system being one of them.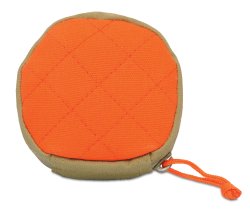 OTIS Technology's "Upland Wingshooter Cleaning System" (product code FG-410-UP BX) enables hunters to give their shotguns a fast, thorough cleaning in the field or back at the tailgate.

A lightweight, portable system specifically designed for 12-gauge, 20-gauge and 28-gauge of all kinds, OTIS' "Upland Wingshooter" system is sold in an upland-tan pouch with a blaze orange quilted front, and in addition of OTIS Technology's patented cleaning instruments and solutions, it contains a few specialized tools for hunting shotguns, including, but not limited to:

8" and 36" Memory-Flex® cables for effective and correct Breech-to-Muzzle® cleaning.
Three (3) gauge-specific bronze brushes remove deposits and other fouling.
Rubberized patch savers® for complete 360° cleaning of barrel.
T-handle and obstruction removal tools for jammed shells and other blockages.

Lightweight upland style soft pack with belt loop for convenient carrying
The "Upland Wingshooter Cleaning System" is already available ad an MSRP of 49.99US$ in the United States, and can be purchased directly on the OTIS Technology's website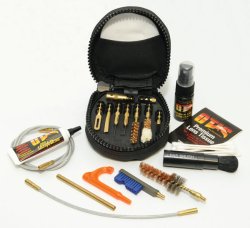 Another brand new cleaning kit from OTIS Technology for 2013 is the 300BLK Cleaning System (product code FG-308-BLK BX), where "300BLK" stands for the .300-AAC "Blackout" caliber − metrical denomination is 7.62x35mm − invented by the Advanced Armament Corporation to provide 5.56x45mm-NATO type range and accuracy and 7.62x39mm stopping power even when using subsonic loads or sound-suppressed/silenced firearms. Originally used by Special Forces, rifles chambered in .300-AAC "Blackout" caliber − mostly being AR-15 variants − have quickly gained popularity among hunters and shooters. So whether your .300-AAC "Blackout" rifle is for combat or competition, the OTIS Technology's 300BLK cleaning kit allows you to shoot with confidence with a well-maintained gun. Specifically designed for firearms chambered in the new caliber, OTIS Technology's 300BLK cleaning kit is sold in a black canvas pouch with a customized logo, and features the following: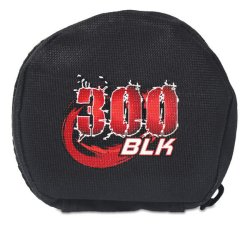 8" and 30" Memory-Flex® cables for effective and correct Breech-to-Muzzle® cleaning.
Bronze bore brush and Mongoose® brush remove deposits and other fouling.
Chamber brush for cleaning star chamber area.
Specialized precision tools for complete breakdown and fine cleaning of all critical and hard to reach areas of your firearm.
Optics cleaning gear for care and maintenance of scopes, rangefinders and more.
MSRP for the OTIS Technology 300BLK cleaning system is 59.99US$ in the United States. Much like other OTIS Technology products, it can be directly purchased on-line through the company website, or ordered to a gun shop close to you through the OTIS Technology international importers and dealers list. CLICK HERE to find the authorized OTIS Technology importer for your Country.