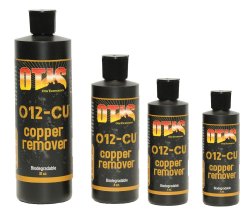 It's no mystery that responsible hunters and shooters must feel themselves entitled of the duty to preserve the environment they practice their sports in. Those who think that this environmentally-friendly frenzy in shooting sports can be considered a nuisance or an infringement of gun rights should think twice: we need to preserve the environment, so that the future generations might enjoy the same sports we enjoy... unless we want hunting and shooting to be condemned to slowly die off with us. Hence why we all, as responsible shooters, should feel the need to be as more environmentally-friendly as possible in our practices and our sports, starting from the little things that can make a difference − things such as the choice of the best cleaning products for our beloved firearm. You might think that there is no such thing as an effective cleaning product that is at the same time little or non-polluting at all; after all, those terrible copper, lead and plastic residues need to be removed with an aggressive chemical. Well, this used to be true until a very recent past. Now it is no more, thanks to OTIS Technology, the American giant that's a global leader in gun cleaning and care systems.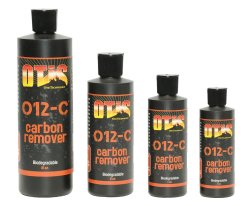 In Spring 2012, Otis Technology launched a new line of environmentally friendly cleaners – the O12 line. With four unique formulations, Otis offers a safe, yet highly effective line of products to clean carbon, copper, lead, plastic residue, and other fouling.
On August 21, 2012, the O12 General Purpose Blend became certified by the United States Department of Agriculture as a biobased product under the "BioPreferred" program, created by the Farm Security and Rural Investment Act of 2002 (2002 Farm Bill), and expanded by the Food, Conservation, and Energy Act of 2008 (2008 Farm Bill). The purpose is to increase the purchase and use of biobased products. Products that meet the USDA BioPreferred program requirements carry a distinctive label for easier identification by the consumer: the seal of approval indicates that the labeled product contains at least 25% biological products, renewable agricultural materials, or forestry materials. The O12-GP cleaner exceeds that, with a biobased amount of 56%.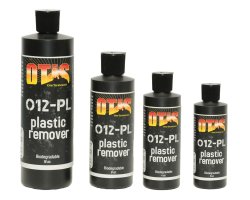 «Like hunters and outdoor enthusiasts, we want to help preserve the outdoors for future generations», stated Len Nelson, VP of Sales & Marketing for OTIS Technology, upon announcement of the certification.
«That's why our daycare playground is made from recycled rubber, our machinery lubricants are reused, we're continually improving our packaging to a more earth-friendly material, and now we offer an earth-friendly line of cleaners. Certification of our O12-GP further solidifies our commitment to preserving our environment».
In addition to the General Purpose cleaner, OTIS offers a Carbon Remover, Copper Remover, and Shotgun Blend/Plastic Remover. It is expected that these products will receive their USDA "BioPreferred" certification in the near future.