Since many years Magpul is well-known as a designer and manufacturer of firearms accessories (grips, magazines, stocks, etc.) and apparel/gear. The Texas-based company is now launching its own line of ballistic rated eyewear. Magpul's glasses are engineered from quality materials and feature a design that provide maximum coverage and ballistic protection.
Three models are available for now: the Explorer, the Terrain and the Summit.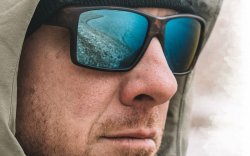 All three styles were designed from the start to meet high standards of impact protection: the frames are made out of TR90NZZ, a very strong thermoplastic material, with unbreakable polycarbonate lenses. The Terrain and Summit models also incorporate features that meet ANSI safety ratings.  

Maximum coverage and ballistic protection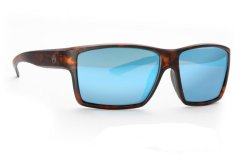 The Explorer is a casual design for everyday use with a lightweight frame, low profile temples, and impact rated lenses.
The Terrain is designed for most demanding uses requiring ballistic rated protection and maximum coverage in a lightweight, larger frame. Padded low profile temples integrate smoothly under helmets, communication headsets and over the ear hearing protection.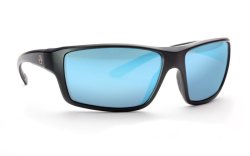 The Summit's design influence comes from its larger counterpart, the Terrain. Its design and swept lens shape provide maximum coverage and ballistic protection. Like the Terrain, the Summit exceeds expectations on the range and integrates well under your headgear.
To achieve the highest level of impact resistance and overall protection, Magpul eyewear underwent High Impact speed and high mass impact and penetration testings.
Magpul lenses meet demanding standards for resolution, clarity and contrast to support a whole range of outdoor activities, enhancing visual perception across a variety of changing environments and light conditions. All models are available with polarized and non-polarized lenses.
Colors available are gray, blue mirror/rose, green/gray, rose, gold mirror/bronze, blue mirror/bronze, and bronze.
As for the price, the Magpul Explorer has a MSRP of 139 USD, while the Magpul Terrain and Summit both have a price tag of 149 USD.