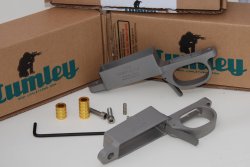 Our readers may have noticed that more and more often, centerfire rifles are offered with a removable magazine option instead of the more traditional, Mauser 93 type, integrated magazine: there are plenty of reasons, one of them being related to the requirements of an emerging shooting sport, Practical Rifle, which mandates that firearms  are to be kept with bolts open, chambers empty and magazines removed or empty, at all times except when under instruction from the Range Conducting Officer, and this makes the use of traditional fixed magazines not very practical.
Many manufacturers have been struggling to find solutions for the most popular brands of rifles that are still using integral magazines, offering aftermarket DBM, Detachable Box Magazine adapters, in practice an alternative floor plate and trigger guard assembly modified or custom built to use removable magazines, which are usually AICS compatible.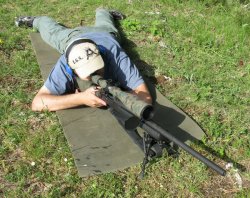 For the Remington 700 family of bolt action rifles, the DBMs available today are numerous and have in common the fact of being made of light alloys.
With one notable exception: Lumley, an Australian manufacturer, actually offers an excellent AICS compatible DBM entirely machined out of good old steel (both black finished carbon steel 4140 and 316 stainless steel versions are available).
Like all DBMs, Lumley's require an accurate fitting of the stock, but the DBM installation definitely changes for the better the rifle, improving round feeding, making  loading and unloading  the rifle much simpler, and of course speeding the reload of the bolt action.
The  AICS compatible magazines, available today from  Accuracy International and the American Alpha Industries Manufacturing, can be purchased on the market with a capacity  of 5 and 10 rounds.
The all steel Lumley DBM can be ordered on the company website (www.lumleyarms.com) and the Australian manufacturer's products are distributed by Tactical Delta of South Morang (www.deltatactical.com.au).

In UK and Ireland  Lumley products are also distributed by  Turvey Stalking in Bedford.

---
Find out more:
LUMLEY ARMS -  Kensington, AUSTRALIA​
info@lumleyarms.com​