Fall has come, and with it, bad weather and increased job or school workloads: rain, cold, shorter days and lots less free time to dedicate to our favorite sport. The shooting range is covered in mud, there's at least an hour to reach it in snail pace traffic… but, no fear! We've got our trusted Laser Ammo I-MTTS Arena target kit and SureStrike cartridge set, and in a few moments, we're ready to train and practice in complete safety in the privacy of our home or apartment.
Today, I want to show you what can be done with the three target and wireless remote controller included with the I-MTTS Arena expansion set, the Glock compatible training dry fire trigger pack and either the IR or Visible red laser SureStrike cartridge in 9mm. 

Video: what can you do with the Laser Ammo I-MTTS Arena kit?
This video has been hidden because of an external service (YouTube) that could potentially collect personal data.Allow video services for the duration of the visitAllow video servicesStop allowing video services
A practical demonstration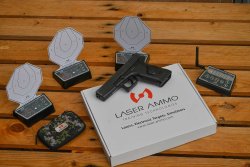 Franco Palamaro, © F.PALAMARO
First, it's interesting to know that if I only have 10-15 minutes to spare, the programmable targets can also be simply turned on and can be used individually as stand-alone interactive targets, that can be placed anywhere in my home and will react to the laser beam. Sometimes, I ask my son to place the targets randomly so that I don't know where they are to allow for a "clearing house" scenario. 
But, of course, especially for sports and competition use, the use of the remote controller is a godsend: the added bonus of a timer, on top of the seven available training programs, will dramatically increase the quality of our performance. The red laser also allows to visibly see the "impact point" of the shot on the reflective surface of the interchangeable targets. I also use the IR Laser as it is more reliably detected by the targets and has a higher effective range.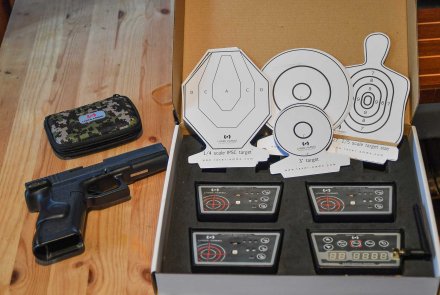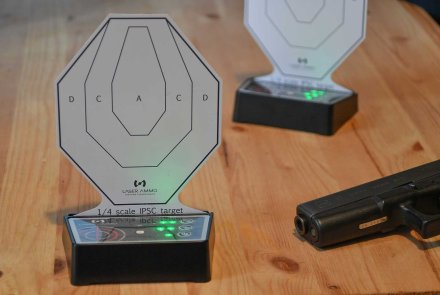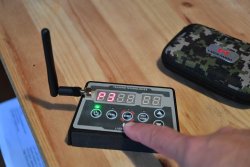 Franco Palamaro, © F.PALAMARO
It's nice to remember that up to 10 electronic targets (purchased separately) in total can be added to a single set, to expand shooting scenarios.
The targets, either by themselves in stand-alone mode or connected with the remote controller, do not necessarily have to be placed in a stationary place. I have been experimenting with a small RC toy car and suspended/pendulum target carriers to have moving targets but considering the average sizes of apartment rooms (like mine) – plus actual walkable floor surface – these DIY ideas have to be further explored, and I will feature the most successful results of these experiments in an upcoming video. In the end, ingenuity's the limit, and with some spare time and maker approach, Laser Ammo's system can be expanded to be truly amazing.
But I digress – let's see what the out-of-the-box experience can be with the Laser Ammo system.
Most of the programs used from the I-MTTS Arena remote controller allow to set variables and show additional info such as number of shots to be fired, or total/split time, sound/illumination options and more. The three targets have to be in a radius of six meters to reliably work, and sometimes placing targets in adjoining rooms may work, but not always. Rule of thumb is keep everything line of sight.
I tried the seven training programs, and they all helped improve my shooting skills. The last program, P6 Drill Timer, is very interesting: it is meant to time operations between two shots, like a mag change, or double tap speed timing. I managed, after many attempts, and over the course of a week, to improve my personal double tap (with actual double alpha shot placement at the 5" target placed at three meters) from an average .21 of a second to .16, and that is a real improvement, that I can translate into actual live fire shooting performance.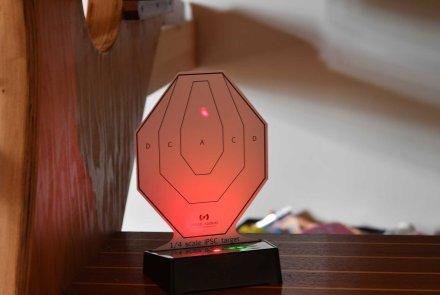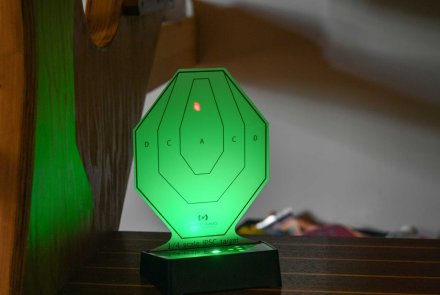 I personally like Program P4, Shoot/No Shoot-Double Speed, with just one second between shots (double speed in respect to the similar P3), and P5, Multiple tap shooting – which I really enjoy and would love to get additional targets for.
However, let's cut to the chase: please take a look at the video which will showcase all program scenarios, I had a real blast making, and don't forget to follow me on all4shooters.com!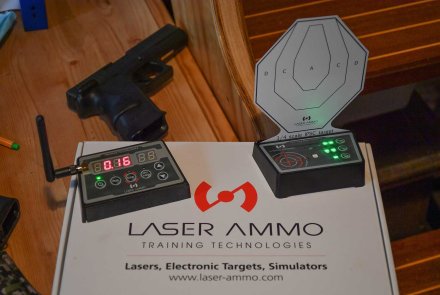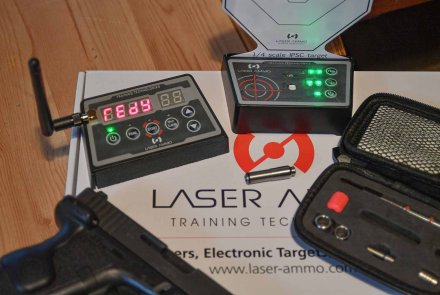 Prices of the products featured in this article: Surestrike cartridge Ultimate LE Edition kit, 254 euro; I-MTTS Arena expansion set, 375 euro; self-resetting dry fire trigger kit for Glock pistols, 216 euro.
---
For more information please visit Laser Ammo website.