The perfect knowledge of raw materials, the craftsmanship and the vocation to create exclusive items are undoubtedly at the base of the success of Perazzi, a company that with its over and under shotguns has won everything that could be won in the specialties of shooting.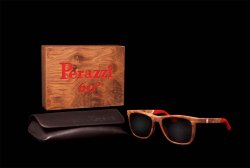 Among the various initiatives undertaken to celebrate the 60th anniversary of its foundation, Perazzi has teamed up with Dolpi, a company from Rovereto (Italy) that with the slogan "Made in the Dolomites" offers a wide range of wooden eyeglass frames.
From the collaboration between the two companies, the Perazzi by Dolpi eyewear collection is born.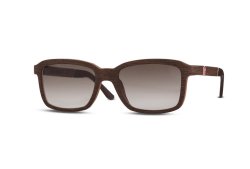 The collection offers a limited edition dedicated to the sixtieth anniversary of Perazzi: 60 numbered pieces made of walnut briar, the same material with which Perazzi makes the stocks of its shotguns.

From this comes a range of models and woods selected by Dolpi to perfectly match the elegance and perfect efficiency of Perazzi's unique products.
Dolpi, an acronym for "Dolomites and Alps", is a company that's strongly and intimately connected with its Veneto territory, in North-Eastern Italy, quite in the middle of the Dolomiti and the Alps. All the production process, all the artisans that work for Dolpi and most of the woods that they use come from this region. Respect for nature is the keyword: Dolpi has also joined the PEFC project, an international non-profit, non-governmental organization dedicated to promoting sustainable forest management. In fact, Dolpi is the first wooden frames producer in the world with the PEFC certification, using only natural oils and resins during the process of production to protect the frames.  More than thirty steps are needed to realize a Dolpi eyeglasses frame, and most of them are handmade by artisans.