Article also available in other languages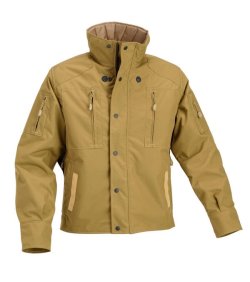 The Defcon5 S.r.l. company is not just another tactical apparel and garment manufacturer. Headquartered in the northern Italian town of Maniago, the Company is a true example of total, almost slavish commitment to quality in every and all phases of product development and design, including the choice of materials, up to the entire manufacturing process.

As a further "quality seal", most of Defcon5's tactical apparel, garment and accessories have been conceived jointly with some of the best known, well-regarded élite units of the Italian Armed Forces, so to provide the professionals of global safety with up-to-date products that would fulfill their needs and requirements in the most difficult and demanding theatres of operation.

Standing above others for quality and total adherence to military specific, many Defcon5 products have been codified with an NSN number; the Company itself is also a certified NATO supplier, identified through the N-CAGE AG427 code.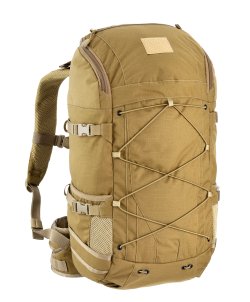 That's just enough to say how Defcon5 firmly retains a posizion of market leadership in tactical apparel, garment and accessories in Italy and Europe, standing between the world's best on the global market.
Although some of the company production is indeed outsourced abroad, most of the manufacturing capabilities of the Defcon5 firm are based in Italy, which further guarantees quality and shows the company's commitment to support the local and national economy in its home Country.

However, Defcon5 is not just known for its high production standards, but also for its very reasonable price tags and its broad international distribution network.

Defcon5 products are not only available to military and Police forces, but are also pretty much sought after by private military contractors and MilSim enthusiasts worldwide, although some of its products are restricted to government sales only.

As most of the research and development process going on at Defcon5 is based upon explicit requests from élite military units or upon an extensive research of the needs and requirements of frontline troops, the Company maintains its productl line constantly up to date.
The year 2014 is no exception: new from Defcon5 at the 2014 SHOT Show in Las Vegas and IWA & OutdoorClassics expo in Nuremberg was a totally renewed product line whose international distribution is now starting.

As usual, all new products have been patterned closely following all the most stringent military requirements, and are manufactured with the latest-generation, highest-quality materials an dproduction techniques. Furthermore, utter attention has been paid to ergonomics and user comfort, as well as to versatility and adaptability to all and any situation.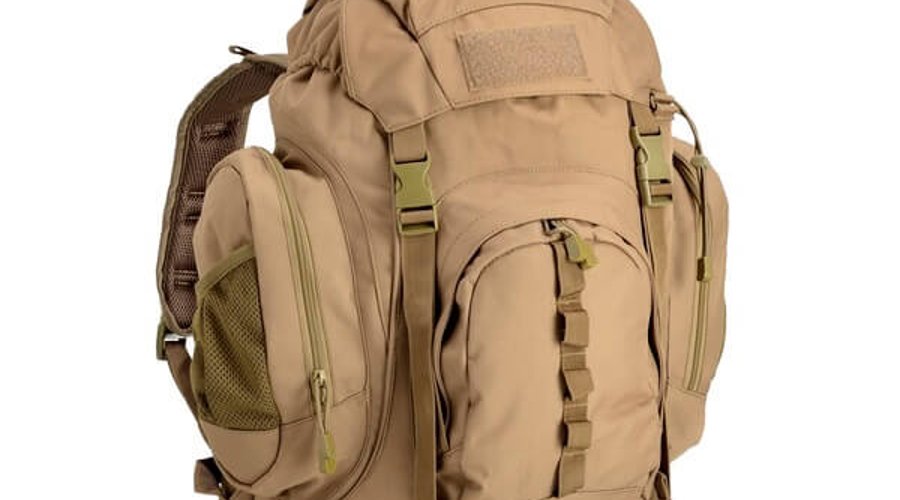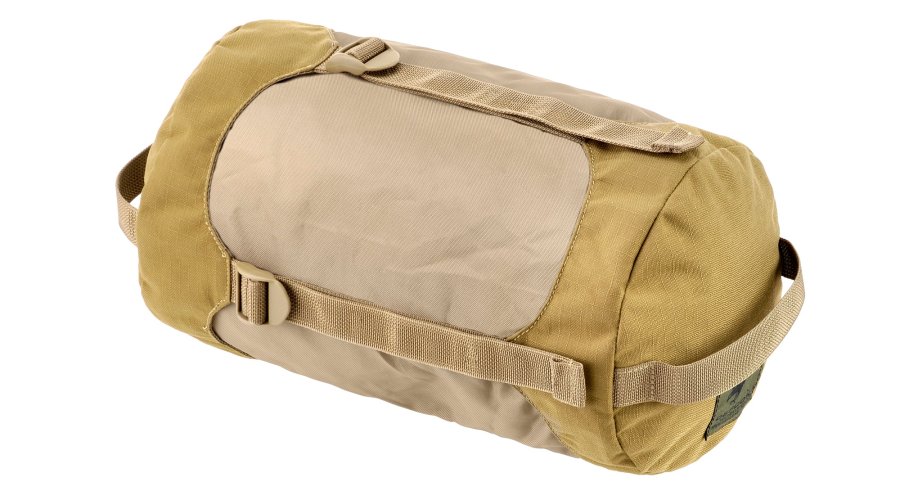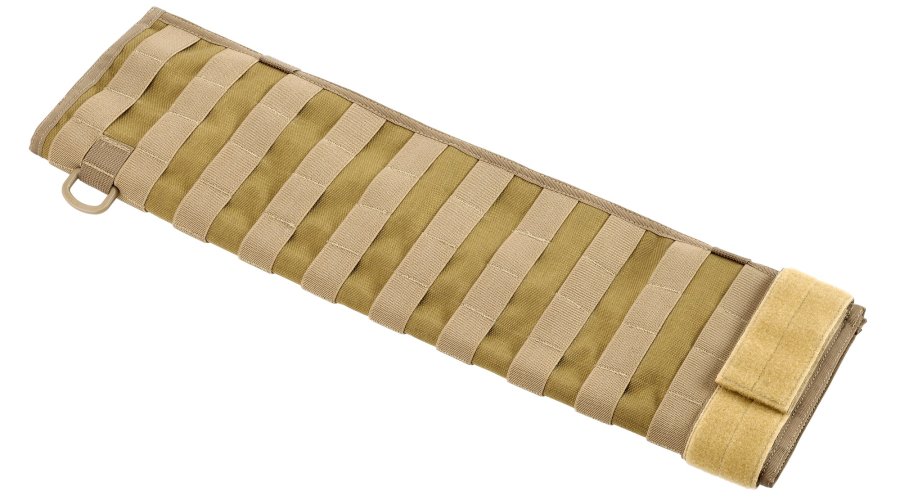 Defcon5's brand new Hard Shell Jacket 500D is a fulgid example of this "quality first" policy: manufactured out of 500-deniers rip-stop Nylon, this general-purposes jacket sports a perspirant inner lining that will provide thermal protection and comfort in all situations; it is available in all sizes from S to XXL, as well as in black, Coyote Tan and Multiland Camo − a proprietary Defcon5 camo pattern based upon the italian digital pixelated woodland. The Defcon5 Hard Shell Jacket features six zipped pockets, YKK zips, and velcro straps on the wrists for adaptability.
The brand new Mission Backpack 500D Ripstop is instead available in Multiland Camo and Coyote Tan only, and sports a main compartment with a single top opening, side pockets for accessories and a sturdy top Cordura handle that can be used either to transport the backpack or to perform forced evacuation of the carrier if wounded.
Yet another new backpack from Defcon5, the Patrol Backpack 900 Poly is available in olive-drab green and in the Italian pixelated digital woodland camo finish; it also comes with a top opening for its main compartment and with a secondary compartment, divided into several pockets for documents or accessories. This also comes equipped with a sturdy and practical evatuation handle; and also features several MOLLE straps for full compatibility with additional harnesses or apparel.
The Tactical Assault Back Pack, which is available in OD green, Coyote Tan, Italian pixelated digital multicam and Multiland Camo, is just as wide and capient, but sports an overall more compact design to remain easier and more comfortable to carry in long-range patrol operations. Furthermore, the Defcon5 Tactical Assault Backpack is hydro-compatible, meaning that it features an inner pocket for Camelbak-type personal hydration systems.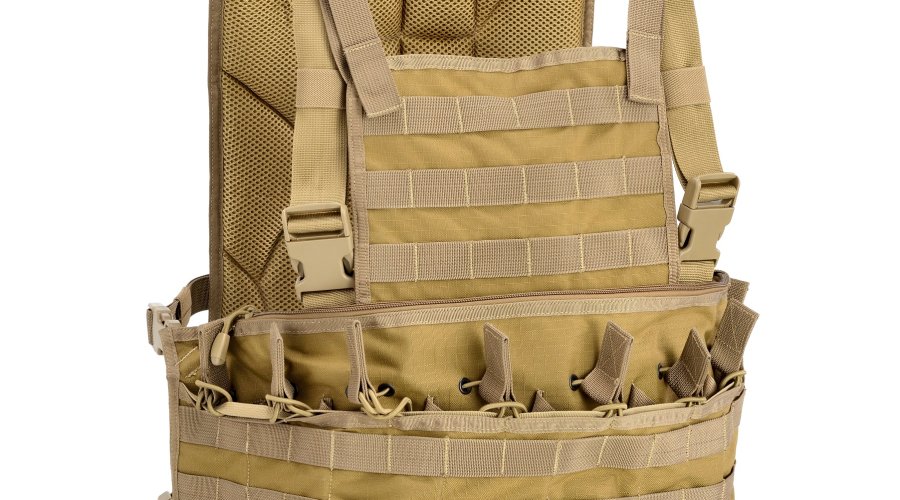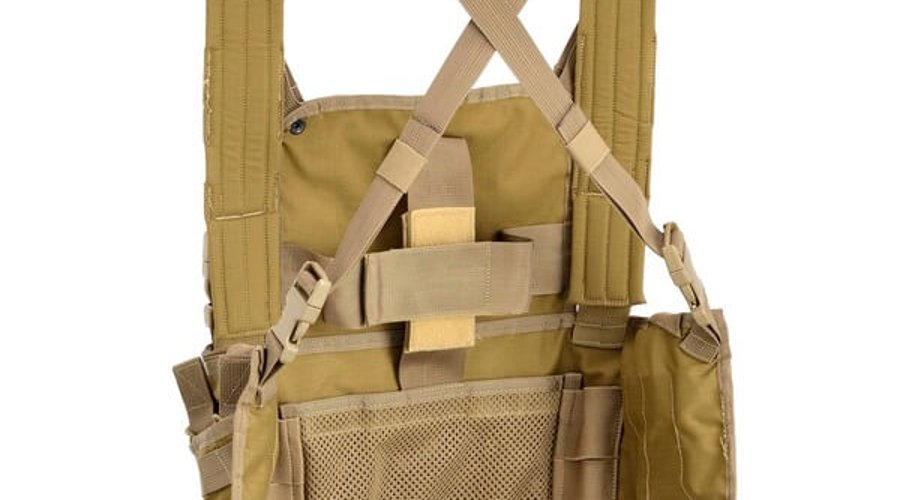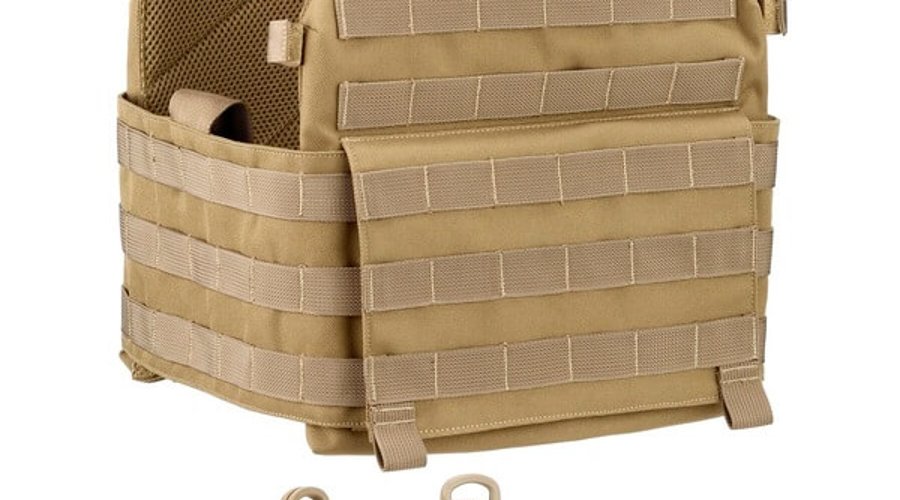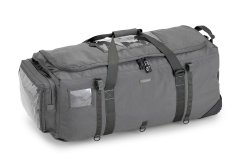 New for this year, Defcon5 also has a couple of pure utility accessories.
The Compression Bag 500D, manufactured out of 500-deniers ripstop Nylon and available only in a coyote tan finish, allows military sleeping bags, inflatable mattesses, polar-type jackets and other similar high-volume apparel and accessories to be reduced to minimal dimensions − by compression, that is − for easier transport.
That's not something made only for the military expeditionary forces: we see a plethora of outdoorsmen, avid campers, hunters, and many others, more than willing to lay their hands upon something that will allow a more comfortable carry of said fundamental pieces of equipment.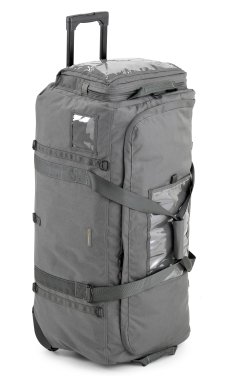 An even more general-purpose, utility accessory from Defcon5 for the year 2014 is the MOLLE Sunshade Panel 900 Poly.
Manufactured out of high-strenght 900-deniers Nylon and cordura, and available in olive drab green and Coyote Tan versions, this semi-rigid panel provides a plethora of MOLLE interfaces and is compatible with standard vehicle sunshades, to which it can be attached very easily.
How can this item be useful? Well, that's quite obvious: it will wrap any vehicle's sunshade and will provide plenty of space for ID devices, maps, D-RINGs, and a whole lot more.
The drivers and the navigators of civilian or military vehicles using this item will have easy access to maps, documents, small-sized GPS navigators, and much more. Once again, that's not something that only frontline military operators will find useful: all drivers who often adventure themselves in the deserts or wilds of the world, either looking for personal thrills or because they have a top priority task to accomplish, will find the Defcon5 MOLLE Sunshade Panel very useful to keep at hand whatever they'd need to reach their destination safely.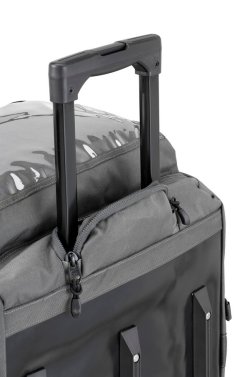 New for 2014, Defcon5 also has two pristine entries in their plate carriers and tactical vests line.
Available in olive drab green, Coyote Tan and Italian pixelated digital woodland camo, the Evolution Recon Harness 900D Poly vest features a full MOLLE interface on the front part, and a rear evacuation handle. It is compatible with a plethora of military-standard ballistic protection plates, and allows the user to remove the front part and cross the shoulder straps to turn it into a simpler, lighter weight chest rig with no ballistic protection capabilities.

The BAV-13 1000d vest carrier w/h belt is instead available in olive drab green, Coyote Tan and Multicam variants, and is also compatible with most NATO-standard ballistic plates, plus it comes with multiple evacuation handles, padded shoulder straps and Velcro regulation strips.

Furthermore, it comes factory-issued with a padded, MOLLE-compatible belt that does much more than hosting additional accessories, as it features pockets for soft ballistic protection inserts that will provide safety against shrapnel impacts on the waist.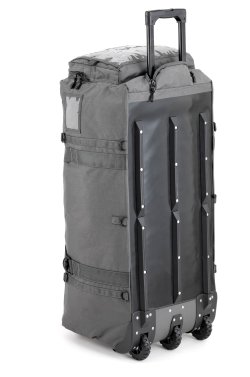 Last, but not least, the 135-litres Expeditionary Trolley Travel Bag has been developed by Defcon5 in close cooperation with the 9th "COL MOSCHIN" Assault Airborne Regiment of the Italian Army, and has been specifically conceived as a do-it-all instrument for soldiers posted overseas needing to carry their personal equipment and belongings, as a more versatile and high-capacity alternative to duffel-bags.
Defcon5's Expeditionary Trolley Travel Bag comes in grey, brown, navy blye and sage green variants, and features a central compartment and two side pockets, plus it's issued with a compression belt, a bag cover, and several see-through outer pockets for documents.
The main YKK zipper features a combination lock; the Defcon5 Expeditionary Trolley Travel Bag also integrates a sturdy trolley with three high-strenght wheels that will allow its use on basically all terrains; the carrying handle folds all the way down into the bag and is protected by a rigid padding and six high-profile bases that will allow the use of the Expeditionary Trolley Travel Bag as an improvised sitting post in a bivouac with no risk of damages.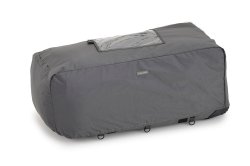 Most of the new Defcon5 products for 2014 are already available to civilian, commercial, military and law enforcement purchases; some of these are available to governmental users only, while others will be available later during the year.
We can't provide you exact pricing on these items, as they have been launched very recently, and there's no global price listing available yet; furthermore, availability and retail price can − and will − vary from Country to Country.

Perspective buyers should also take note of the fact that the company doesn't sell directly to individual end users on the civilian/commercial market: its products are only available to authorized retailers.
Perspective customers in North America may want to take a look at the website of the US-based branch of Defcon5; all others should instead contact the company itself for further informations about availability and pricing of these products in their Countries.