Article also available in other languages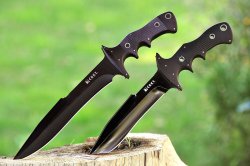 In 2014, CRKT - Columbia River Knife & Tool, Inc. is proud to celebrate its 20th anniversary... and it's definitely going to do so in style, by unveiling a new look and feel for the brand at the 2014 SHOT Show, the largest shooting, hunting, and outdoor trade show in the world!
Founded in 1994, CRKT has spent the last two decades establishing itself as one of the industry's premier manufacturers of knives, tools, and accessories, with a reputation for innovative design.
« From day one we put innovation and integrity first,» says CRKT founder Rod Bremer. « We made a commitment to build products that inspire confidence in hand.»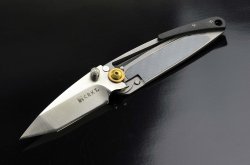 To deliver on this promise, CRKT became known for its breakthrough partnerships; collaborating with the world's most talented custom knife designers to bring affordable production models of the most innovative and attractive custom designs to market. Knives that have defined the industry; like the iconic K.I.S.S. − designed by Ed Halligan − and the M16 series from Cutlery Hall of Fame member Harold "Kit" Carson. 2014 promises to be another exciting year with an ambitious new line-up of knives, tools, and even a hoist design.
In that same spirit of inspired partnership, CRKT recently hired brand identity and digital marketing experts, Blue Collar Interactive, to give the brand its fresh look and voice.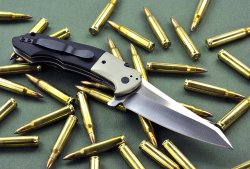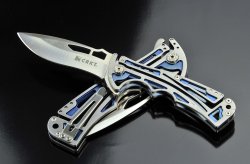 Tom Lehmann, creative director at Blue Collar Interactive, said:

«We've been huge fans of CRKT for years. It made the work that much easier, and that much more authentic. We told Rod from our first conversation that we wanted to craft a brand identity for CRKT that was as innovative as its products».
Even with the new look and voice, there is one thing about the brand that will never change, that's Rod's focus on progress:

«There is no finish line. You either keep moving forward with inspired new designs, or you perish.»
So, like the Columbia River from which it got its name, CRKT moves powerfully ever onward.
For more information and to see all of the new branding elements, stay tuned on ALL4SHOOTERS.COM and follow the incoming report from the 2014 SHOT Show!