Bushnell Outdoor Products (BOP) is a global manufacturer and marketer of branded consumer products based in Overland Park (Kansas, USA); its well known products line now encompasses more than just optics, and is sold worldwide under the Bushnell®, Tasco®, Serengeti®, Bollé®, Uncle Mike's Law Enforcement®, Stoney Point®, Hoppe's®, Butler Creek®, Cébé ®, Uncle Mike's®, Final Approach®, Simmons® and Millett® trademarks.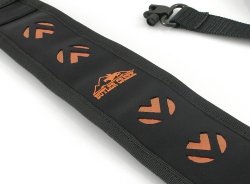 Butler Creek - Bushnell Outdoor Products
In its constant strive to provide innovative hunting and shooting accessories to the most demanding sportsmen, BOP has recently introduced one of the most comfortable rifle and shotgun slings on the market. The new "Air Sling", marketed under the Butler Creek brand, features an exclusive gel technology that provides added comfort and stability in the field.
Designed with a soft gel material that is contained throughout the sling in individual compression chambers, the "Air Sling" evenly distributes the weight of the firearm for a more comfortable carrying experience. The patented gel coil technology is lightweight and provides an added layer of cushioning, making it an ideal material for long-lasting comfort in the field.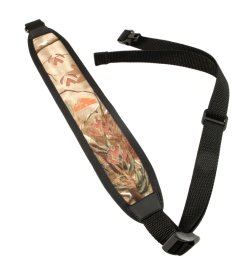 Butler Creek - Bushnell Outdoor Products
In addition to added comfort in the field, Butler Creek's "Air Sling" improves firearm stability. The columnar design of the gel material helps keep the firearm in place while walking or hiking the field. After a long, demanding hunt, hunters will count the "Air Sling" among their most valued hunting gear.
The Butler Creek "Air Sling" is available in both black and Realtree AP camouflage and includes Uncle Mike's swivels. The is already available through authorized distributors at an MSRP of $41.95. It is also available at a number of online stores as a non-restricted item for export, for those shooters and hunters living outside of the United States where this product might not be in distribution yet.

---
For further information

Butler Creek, a brand of Bushnell Outdoor Products
9200 Cody Street  
Overland Park, KS

66214 - U.S.A.
Tel.: +1-913-752-3400
Fax: +1-913-752-3550