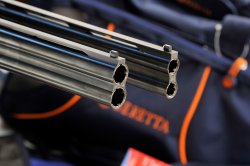 Small calibers, big demand...

Originally initiated a few years ago by some small gunmaking companies  in a bid to find new market niches, the "fashion" for small-caliber, functional shotguns conceived for hunting and sports shooting alike quickly turned into a frenzy.
Not just a passing fad: that's a true passion we have here, with more and more hunters adopting it as a real "philosophy of life" based on concepts such as the "sports" as a challenge against themselves and their preys alike (either animals or targets), and the ethics thereof, including self-imposed limits in the scoring or killing possibilities as well as to the quantity of lead and other materials left around after the trip to the range or at the field.

This video has been hidden because of an external service (YouTube) that could potentially collect personal data.Allow video services for the duration of the visitAllow video servicesStop allowing video services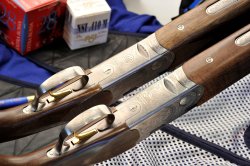 More of the factors that made the supposedly "passing fad" of small-caliber shotguns become a mainstay of gunmaking, hunting and sports shooting around the world include modern manufacturing technologies and materials in the ammunition industry − making small-caliber shotshells such as 28 gauge and .410 gauge way more efficient than they could ever dream to be only a few years ago − and the evolution of the shotguns themselves, in both manufacturing and performance: from dedicated breechblocks to optimized triggers, small-caliber shotguns are now mostly extremely well-built machines, if not outright jewels.
Of course, they require some additional shooting skills from the shooter, but that's what they're all about: the true essence of sports an an exquisite human challenge concept.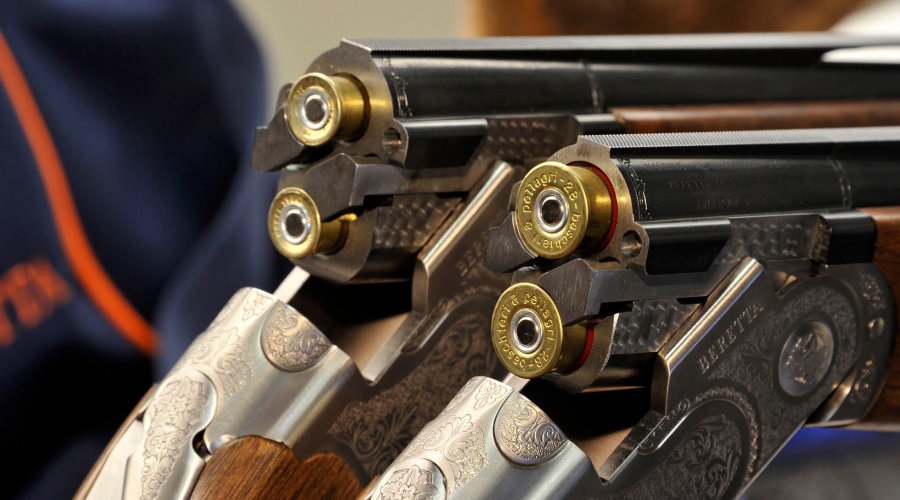 Small caliber over-and-under, by Beretta
Introducing the Beretta's 686 Silver Pigeon I over-and-under shotgun here would be presumptuous and pleonastic: that's a milestone of high-quality over-and-under shotguns we have here! Is there really somebody that doesn't know it yet?
More appropriately, we would rather hereby introduce two peculiar small-caliber versions of this true masterpiece of the Italian gunmaking tradition, chambered for two extremely popular small-caliber shotshells such as 28 gauge and .410 gauge, also known as "36 gauge" in Europe.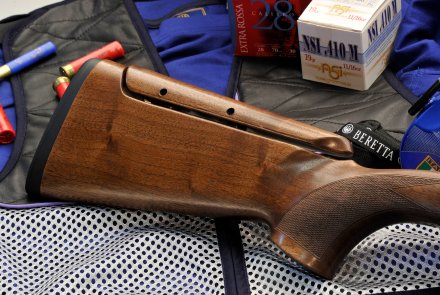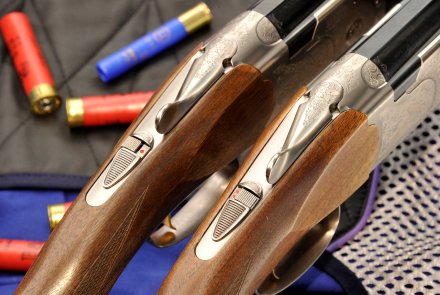 Two distinct features meet the beholder's eye immediately: the buttstock, coming with an adjustable cheek riser and available in custom lenghts, just like most top level sporting shotguns; and the barrels, whose lenghts (along with the ventilated barrel ribs) match the quintessential specifics of sporting and compak sporting clay pidgeon shooting specialties − basically a skeet shooting specialty that attempt to emulate a typical hunting situation, albeit with enhanced difficulty.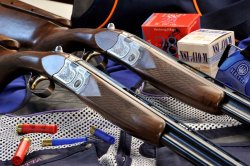 Who are they for?
It's easy to find at least three different categories of hunters and sports shooters who may be interested to acquire a Beretta 686 Silver Pigeon I Sporting shotgun:

Veteran hunters looking for new emotions and experiences.
Younger shooters looking for a funny and yet effective training tool to improve their shooting skills.
Wise and intelligent women, devoted to hunting, who may find the mild recoil of the 28 gauge and .410 gauge ammunition convenient.