Article also available in other languages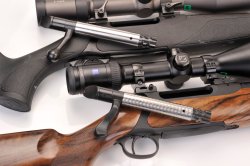 Sauer & Sohn is the oldest German gun factory and it is one of the biggest hunting rifle manufacturers. This manufacturer is now focused on hunting weapons but it earned its original fame thanks to shotguns and drilling guns, now almost completely obsolete and used only in the most prestigious trainings.
In bolt action category, Sauer can offer some real military pieces, like the breechblock carbines in 80 and 90 series, or take-down guns that you can dissemble in two pieces as well as the first "modular" gun where the shooter can replace the barrel and add different calibers.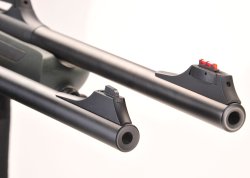 Right now, when it comes to bolt action, Sauer offers various options of its splendid 202 model released about fifteen years ago that still draws attention thanks to its quality production, refined mechanical solutions and interesting esthetics.
Nonetheless, this manufacturer decided to move on from the success of its 202 model and focus on rifle semi-automatic weapons to which it applied its innovating tendencies.
The hunting semi-automatic field is more active and stronger than ever: if you just think that 20 years ago the choice was limited to FN Bar and 7400 Remington, you'll be amazed to see all the new ideas various manufacturers came up with in the recent years, thus making the field much more modern. 
Those who decided to apply themselves to these models a little later in the game had the benefit of past experiences and managed to create a model that outsmarted the older ones. Sauer managed to do just this.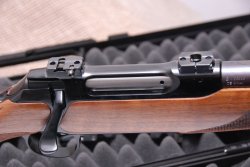 DIFFERENT VERSIONS
Sauer guns are made for hunters: even though they produced a few models with a heavier barrel of 202 (the wolverine model) we mostly find solutions dedicated to various hunting activities of the Old Continent, starting from selection hunting to forest hunting.
We chose, for this occasion, two specific models that are also the most sold ones, taking into consideration the most hunted species. 
Different hunting activities require different guns. If you are select-hunting you really need the first shoot to give you precision and patience, but if you're hunting boars, you will need guns that allow a good heft and fast succession of hits: in short, you want bolt action for selection shooting and a semi-automatic one for active forest hunting.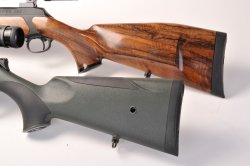 Looking through the rich catalogue of Sauer & Sohn, we've picked the hunting gun Sauer 202 with a nice wooden stock and specific optical possibility adaptable for conditions of bad lighting. 
For the long walks through the woods that include running after a wild animal, we preferred a new 303 semi-automatic gun with rustic synthetic and smaller stock and low factor of magnification yet the highest quality.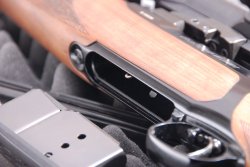 Aside from the esthetical issues, a hunting gun needs to work perfectly, it needs to be handy and easy to use since it has a very particular purpose which requires the appropriate caliber and, at least decent, precision; of course, if a gun looks nice as well it can only be a good thing. 
Let's take a better look of these Sauer models, starting from the traditional one: bolt action 202 model.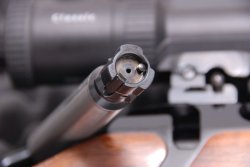 This is a gun which represents an actual cornerstone in the carbine hunting field, allowing the rapid replacement of the barrel and caliber change, which is very useful if you have a limited number of guns, as a hunter: with just this one gun and multiple barrels of different caliber, you are ready for anything that comes your way.
The possibility to completely dissemble the gun, in case you feel it is time for a good maintenance check at the end of the season, is a really useful side of this gun.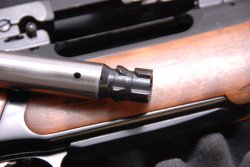 The idea of a removable barrel was definitely not a new idea when Sauer 202 was released; but  at the time, Mauser 66, the leader in this category, was no longer being produced and the new carbine was the only efficient and simple option on the market that was also affordable for those with medium-high budget.
Another innovation of Sauer's proposal was the way the frame was built.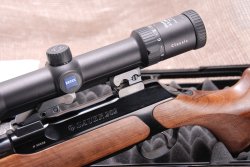 The frame wasn't a simple vaguely cylindrical element aimed at containing the bolt and holding it to the stock fixating it with two usual pivots that go through the inferior housing, as it usually happens with hunting bolt actions. It was prismatic, monolithic, and nicely shaped that works perfectly with a stock made of two pieces, similar to semi-automatic shotguns; on 202 model the fore-end used to cover with two lateral extensions a large part of the frame sides, giving it a very unique esthetics.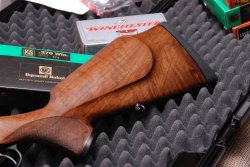 One of the biggest, and the most obvious, advantages are the facts that it is very easy to link the stock to the frame and that the two wooden parts could be obtained with blocks of smaller dimensions, allowing us to find some new parts with good grains that are inexpensive.
With these designing choices, Sauer allowed us to go further and get the "Take Down" version, which you can dissemble without any tools and carry it with you easily.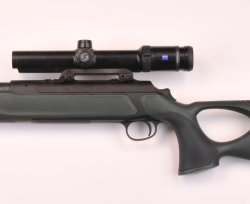 Polymer is being used more frequently and this was the case with 202 model, which makes this gun appropriate for a rustic use, but as we've said before, we prefer the classical model with wooden stock because it is esthetically superior and good for selection hunting. If we consider the use of the gun, we prefer a .270 Winchester caliber and we integrated it with great scope with a big zoom possibility and great dim-night options: the 3-12x56 Zeiss, attached with pivots.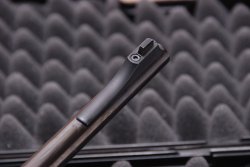 Semi-automatic 303 is differently made, and it is very adaptable – 30-06 Springfield, definitely the most common caliber together with .308 Winchester, especially if you're hunting boars.
This semi-automatic gun has optical devices with few magnification options a 1,1-4x24 Zeiss fixated to a monolithic base with fast hook that uses the integral tube-sockets on top of the gun's frame.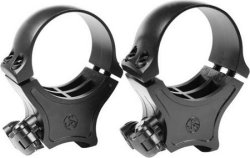 Scope mount, typical for Sauer 303, uses a fast system called IsiMount which allows the removal and reassembling of the instruments by simply rotating two fixed levers for a half circle.
Sauer states that IsiMount allows us not to lose the sighting set-up and this seems very useful if you're hunting in the woods where you may need to add or remove the scope during the battle.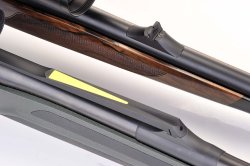 However, 303 has good metallic aiming devices: you can choose between a classical form, a leaf rear sight, but also a long elevated V-shaped sighting bar. Whichever option you choose, the rear sight is a red optical fiber sight; useful for speeding up the aiming; we can also find a touch of yellow near the front sight.
Note its advance position which shortens the aiming line, being a sight located on the gas switch.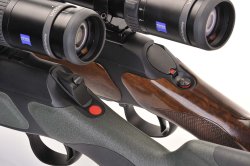 THE MECHANIC OPTIONS
Let's talk about strictly mechanical side of this recent gun which has a lot to offer.
The first thing that comes to one's mind regards the German designers' choice of automatic safety, brought to the highest level.
Right behind the frame, next to the thumb, you can see a big triangular cursor with a button that controls the internal hammer safety: if it is blocked in an advanced position, the safety is compressed and the hammer is ready to hit the firing pin if you push the trigger, but if the safety is blocked, the pin doesn't move.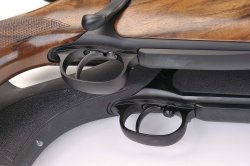 In this way you are completely safe: nothing can touch the hammer and if you push the trigger or in case of unfortunate situations, for example in case the gun falls down, the gun cannot shoot.
It is not an original system because it was already used in Blaser guns, but this is the first time it is used on a semi-automatic gun, appropriate for different hunting activities when the gun is used with less care: this system is definitely working and this is why other manufacturers are starting to use it on their models as well. 
How does it all really work? We can confirm that the system is handy and functional; it doesn't require a lot of effort to activate it and it is very silent: this is why the factory calls it SCS – Silent Cocking System.
Another innovation that makes the gun safe is the firing pin safety, activated if the breechblock is not completely closed.
303 Sauer is specifically made for forest shooting, as we can tell from its compact dimensions and available options based on synthetic stock that can be traditional or thumbhole if you believe them to be more functional or, if you are more on a prestige side – you can choose the wooden stock, which is less traditional but definitely more satisfying for those who love pretty weapons.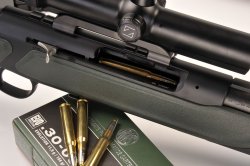 Sauer 303 frame, just like in all similar products, is monolithic and the stock is made of two separate pieces, front and back. They are going for a family style and the forms are similar to those used for 202 Bolt action but with only one straight line on the side of the frame; notice that the support structure of the fore-end leaves the barrel floating and this, combined with the barrel form which is short and thick, makes the gun precise as any good bolt action. This may not be the most important thing, at least not if you're hunting boars, but it is something shooters can always appreciate. The ejection port is made in typical dimensions and charging handle is handy and well protruding, allowing fast bolt action. The gas switch is attached to the barrel but it is removable so you can easily clean it. The entire charging mechanism is very well done and it allows various charging modes.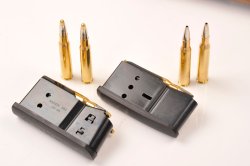 Being closely related to the bolt action, 303 model uses a single-column magazine that can hold up to three cartridges, which is unusual in the current market, headed towards combat guns rather than hunting guns with regular gun characteristics. Actually, if you are good at hunting, three hits are more than enough if you come across a group of boars: it's hunting, not a war so it is important to hit them precisely and not to fill the entire area with bullets.
If, for some reason, you feel you need more cartridges, the manufacturer has available larger magazines able to contain five shots, but it changes the gun array.
As we've shown you, Sauer & Sohn are doing a great job and they're doing it with certain class and elegance – which is not something you can say often these days.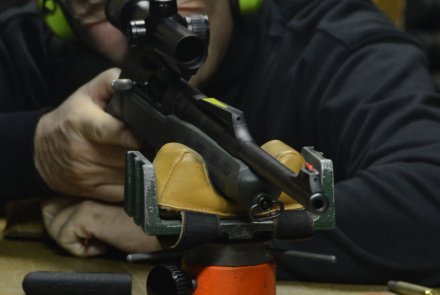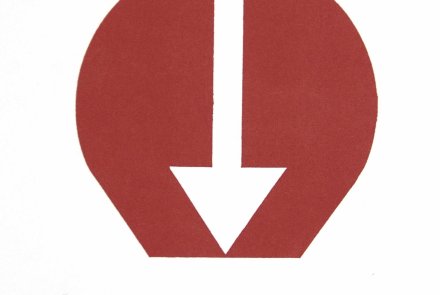 Sauer 202

Technical information

Manufacturer   

J. P. Sauer & Sohn GmbH
Ziegelstadel 20
88316 Isny im Allgäu
Germany

Model
Sauer 202 Elegance
Type
Bolt action carbine
Caliber

.270 Winchester (other calibers available)

Bolt system

Six lug bolt

Barrel
560 mm
Capacity

Extractable single-column magazine that holds 2-5 cartridges


Trigger action
Direct
Safeties

Manual: a switch on the hilt of the frame can activate safety, it can be deactivated by a lever inside of the trigger guard

Aiming devices

Rear sight, front sight support


Materials and finishes

Frame made in light alloy (steel version available – 202 S). The barrel and the bolt are made of carbon steel, polished finish


Total lenght

1.075 mm

Weight

3.300 g

Further information
A version for left-handed shooters is available 

---


Sauer 303
Technical information
Manufacturer   

J. P. Sauer & Sohn GmbH
Ziegelstadel 20
88316 Isny im Allgäu
Germany

Model
Sauer 303 Elegance
Type
Semi-automatic carbine
Caliber

.30-06 Springfield (other calibers available)

Bolt system

Six lug bolt

Barrel
560 mm (the 510 mm version available)
Magazine 

Extractable single-column magazine that holds 2-5 cartridges


Action
Direct
Safeties

Manual with cursor that can detach the lever of the internal hammer. Automatic which prevents shooting if the gun is not completely closed

Aiming devices

Rear sight, front sight support with fiber inserts. Hunting aiming devices available. The frame has IsiMount rails.


Materials and finishes

Frame made in light alloy (steel version available – 202 S). The barrel and the bolt are made of carbon steel, plasma finish


Total lenght

1.075 mm

Weight

3.300 g