"In future, we want to concentrate on our core area of business trade fairs, IWA OutdoorClassics in Nuremberg in particular," says Thomas Preutenborbeck, Member of the Executive Board of NürnbergMesse. Another event being discontinued as a consequence is wildlife.fair.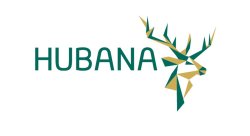 The HUBANA Hunting Experience Days at Schloss Lembeck launched in 2021 as the public counterpart to IWA OutdoorClassics. As the first hunting trade fair to be held in a year marked by the pandemic, it was a special highlight for hunters and exhibitors alike. Also in 2022, the event drew 120 exhibitors and over 4,000 visitors to the outdoor area at Lembeck castle. There will be no third edition, however. The organizer, NürnbergMesse, has decided to concentrate more on IWA again.
"Running the HUBANA Hunting Experience Days at Schloss Lembeck was also a special highlight for us as an organizer of B2B trade fair events," comments Preutenborbeck, adding: "We learned a lot from holding a consumer event off-site. But even so, in future, we want to concentrate on our core area of business trade fairs, IWA OutdoorClassics in Nuremberg in particular."
The event management of HUBANA thanks all those involved
Following the cancellation, Anna-Catharina Heller, Exhibition Director HUBANA Hunting Experience Days, also addresses all participants with her words and looks back at the event one more time. "The HUBANA Hunting Experience Days 2021 provided an important signal both for us as the organizers and for the sector as a whole. It was also evident in the mood on the ground." It was nice to see how the event progressed in 2022: "As a team we achieved a lot that we can be proud of, not only before the event but also, and especially, while it was in progress. The two events in this impressive setting were definitely something very special for everyone involved. The experiences will stay with us, and that's something we are very thankful for," adds Anna-Catharina Heller. Her special thanks on behalf of NürnbergMesse go expressly to the town of Lembeck, the Count and Countess von Merveldt, honorary sponsor Bundesverband Deutscher Berufsjäger (BDB, the Association of German Professional Hunters), all exhibitors and visitors, and all other partners, "without whose support the HUBANA Hunting Experience Days in this wonderful castle setting would have been impossible," Heller concludes.

The planned public event wildlife.fair is also affected by the cancellation. Restoring the focus on IWA OutdoorClassics and thus on the B2B segment means that wildlife.fair, which was planned as a public event at the Nuremberg exhibition venue, will now not take place.
Changes in the management of IWA: Thomas Preutenborbeck takes over general responsibility at IWA OutdoorClassics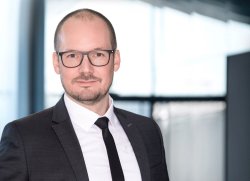 NürnbergMesse / Katrin Steinestel
As of November 1, IWA OutdoorClassics, a world-leading trade fair for hunting and shooting sports, outdoor equipment as well as safety and security will change to the overall responsibility of Thomas Preutenborbeck. This change means that Petra Wolf's responsibility will revert to Preutenborbeck, both members of the Management Board of NürnbergMesse. With Preutenborbeck, IWA gets an old acquaintance, he held the reins for two decades.
Positive response to IWA 2023 makes organizers confident
The focus is now on the future, on IWA OutdoorClassics 2023, which will be held from March 2-5 at the Exhibition Center in Nuremberg. "The team has been able to make good use of the time in the summer and has dealt intensively with the feedback from exhibitors and visitors," explains Thomas Preutenborbeck. "With many great suggestions from the industry, we have further adjusted the IWA and are pleased to receive great feedback from exhibitors. The current registration status makes us very confident and gives us every reason to look forward,"  says Preutenborbeck. The IWA is thus committed to its DNA as a trade show.

We at all4shooters.com will – as in previous years – again report on the new products and trends from IWA 2023 for our fans from all over the world. This way we make sure that all the information about the novelties presented there will not only reach the trade audience. But this is not new. Not for our fans, not for industry and trade, and not for the trade show organizer. We are pleased to be able to take on this role again next year.
More information on IWA 2023: https://www.iwa.info/