From clay shooting to gundog handling, archery, fishing, air gunning, falconry, ferreting and much more: the Game Fair, the world's largest countryside show, will take place in UK from July 27th to 29th and to celebrate its 60th year it returns to Ragley Hall, in Warwickshire.
The Game Fair 2018: for the whole family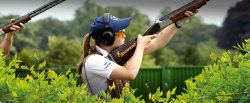 Being the most comprehensive array of fieldsports in the UK, it Incorporates core Game Fair sections including Game Keepers Row, Woodland and Forestry, Estate Management, and Elegant Gardens. A jam-packed itinerary offers events, demonstrations and competitions for any taste. Among the other things, the Fair Game boasts Europe's longest shooting line – 585 meters. There is also a 4x4 course. 
But it's also the ideal place for the whole family since visitors can enjoy a host of food, drink and shopping stalls as well as outdoor activities. For three days the Game Fair becomes indeed one of the biggest retail spaces in Europe with around 1000 exhibitors, from world famous gunmakers, to clothing brands and gamekeeping supplies.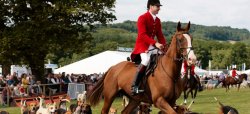 You can enjoy some retail therapy or take up position in one of the grandstands to watch the spectacular program of events in the Main Arena.
The Game Fair Enclosure is the perfect place to eat, drink and unwind in luxury with privileged views across the main arena and VIP treatment. Among the events, the Horse and Country Ring, which is being held Friday 27 to Sunday 29 July at Ragley Hall, Warwickshire.
The annual gathering for people passionate about countryside pursuits will be open daily from 9am (gates open at 6am). Closing times: Friday 7.30pm, Saturday & Sunday 6pm. Ragley is located 2 miles South West of Alcester just off the A435/A46.