In summery temperatures we meet Moritz Fehrer in Bergrheinfeld for the interview appointment with all4hunters/all4shooters.com.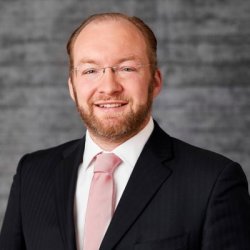 Dr. Moritz Fehrer is the new owner of Recknagel GmbH & Co KG since January 1st, 2022. When asked whether, with the concentrated expertise from five generations of entrepreneurship combined with hunting enthusiasm, he can now expect new products with the personal signature of Dr. Fehrer, the new boss immediately makes it clear where the journey is headed:

"The Recknagel company is a complete package that lives above all through the expertise and innovative strength of its employees. For more than 150 years, we have been constantly developing and discovering new ways to bring innovative products to the market. 
At this point, I would like to emphasize that Gabriele Recknagel was one of the first entrepreneurs in Germany to focus on the potential of Picatinny in a very conservative market. At Recknagel, we work as a team, and that will not change in the future."
Recknagel philosophy: development of products in direct cooperation with the end customer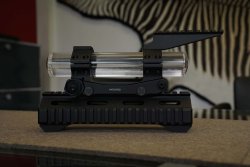 One of these innovative products comes from the ERATAC series and is a mount with adjustable pre-tilt. As a standard, this mount is delivered with an adjustable pre-tilt of 0-20 MRAD or 0-70 MOA. 
However, Recknagel is also able to respond to individual customer requests and so it happened that on request a special edition of the ERATAC mount with up to 45 MRAD or 150 MOA pre-tilt was manufactured. For those who are not familiar with the term pre-tilt, here is a short explanation: often the vertical adjustment range of the reticle is not sufficient to adapt the scope to very long shooting distances. 
The mount with adjustable pre-tilt was developed to be able to variably compensate for this lack of adjustment range through the mount.
Can you please explain the fascination of long range shooting to our readers in a little more detail?
Dr. Moritz Fehrer: "Well, with the almost non-existent availability of 1,000 m ranges in Germany in combination with the scarcity of ammunition, one naturally thinks about it. One makes a virtue out of necessity and shoots with the inexpensive .22 LR Long Range at 250 meters or beyond and simulates a situation with less mass, high wind susceptibility and a V0 velocity of a little more than 300 m/s, which you can then partially apply with another bullet at 1,000 m. The advantage is that you remain in training and it costs much less. I even know a shooter who wants to shoot the .22 LR at 1,000 meters. Of course with an ERATAC mount from Recknagel."
What does the Recknagel company actually manufacture?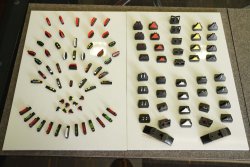 Recknagel is primarily known as a manufacturer of high-quality and rugged mounts in the hunting field. However, Recknagel also makes a wide range of other products that can be found on many guns upon closer inspection. One can mention the huge assortment of sights, whether bead sights, bar sights, flip-up sights, express sights, front sight or rear sight bases. In addition, we also manufacture accessories, e.g. for the 98 action, such as triggers and safeties. For years, however, the sporting sector and the LE/military sector have also been gaining in importance for us. In close cooperation with the users, unique special solutions are often developed here.
Which quickly brings us to the international markets. For Recknagel, "Made in Germany" is still a standard that has great value on a global scale, and the company wants to stick to this in the future.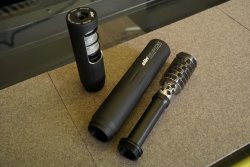 Did you know that Recknagel also manufactures silencers under the ERA Silencer brand and does so extremely successfully? The models SOB 1, SOB 2, SOB 2S and SOB 3D were all developed for hunting use and yet address different needs. For example, the SOB 2S model features a baffle made from highly tempered stainless steel and is thus ideally suited for high numbers of shots in shooting galleries. 
On the subject of silencers, Dr. Fehrer told us the following:
"You don't actually get a silencer shot out during normal hunting use. Nevertheless, it must be noted that silencers are exposed to high loads and are subject to corresponding wear. Often corrosion leads to damage to the silencer and the firearm. To avoid this, there are a few rules to follow: disassemble the silencer from the gun after each hunting use and let it dry well. Then you will have your pleasure with it for many years."
Recknagel: the search for innovative strength in Germany as a business location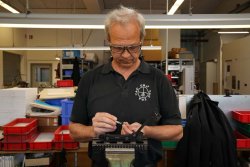 Whether you are a hunter or a sports shooter, for the Recknagel company cooperation with LE/military but also with private users is very important. Often it is small details that accelerate a development push in the industry and make a product universally usable. To all those whose interest we have aroused, we would like to say at this point that the Recknagel company - as far as the subject of product development is concerned – still has one or the other arrow in its quiver. Here we can still expect one or the other innovative product.
And it is precisely here that topics such as innovative strength, German engineering and German quality manufacturing and delivery reliability play a major role.
We would like to thank Dr. Moritz Fehrer for the interview. And you can look forward to more interesting product presentations and videos in the near future, in which we present individual products of the company.