The traditional date of "Europe's largest hunting fair" has been at the beginning of February for an impressive 39 years. The new Corona Omicron variant, high case numbers and federal and state government regulations made it unfeasible to reliably plan to hold an international heavyweight like Jagd & Hund in its anniversary year at that time. Therefore, the decision was already made in December 2021 for Europe's largest public trade fair in the industry (over 80,000 visitors) to move to a new date in June 2022: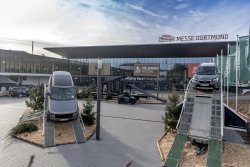 © Messe Dortmund/Wolfgang Helm
"As an experienced trade show organiser, we're used to dealing with big challenges. However, the current developments and the circumstances and conditions confronting us right now simply cannot be ignored when it comes to a major international event like Jagd & Hund," said Sabine Loos, Managin Director of the Westfalenhallen Group of Companies. "Having talked at length with partners and exhibitors, we have therefore taken the decision to postpone the show. This not only offers everyone involved more planning certainty, it also enables us to stage a fitting 40th anniversary for Jagd & Hund with all the long-standing partners and exhibitors from all over the world who have helped us make the show what it is today: Europe's largest hunting exhibition." 
What's new: the 40th Jagd & Hund from June 7 to 12, 2022 – With an outdoor-oriented, summer program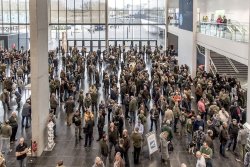 Mid-June it is the new date for the major event, with another change: the Fisch & Angel fishing trade fair, until now a popular sub-section, pauses in 2022. Nevertheless, the colorful exhibitor program and the supporting events should provide enough incentive to visit Dortmund. Which, in view of six days of trade fair, should also please the surrounding hotels and restaurants, because the Jagd & Hund brings enough purchasing power to the German city outside the exhibition halls too.

Tickets can already be purchased, and those who had already purchased one in advance for 2022 can also use it without any problems in June. The list of exhibitors is already online. Our tip: to ensure that all exhibitors are displayed, please leave the full-text search empty and do not enter any search criteria. Then click on "Start search".

This year's program is not yet completely finalized, but some things are already foreseeable: the program points of the fair offer generally everything in Dortmund, which desires the heart of the hunter and the nature friend. In addition, spectacular competitions are on the program: the German championship of deer callers or the International German RedFox Award for example. The Jagd & Hund is also dedicated to the protection of nature and wildlife.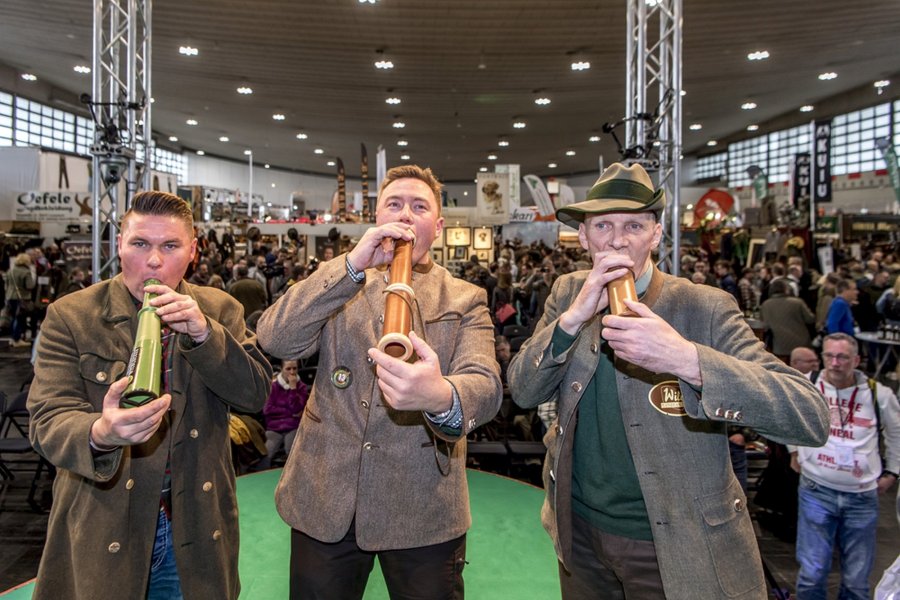 © Messe Dortmund/Wolfgang Helm
International, regional: the Jagd & Hund 2022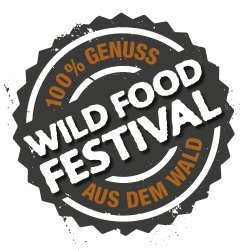 The Jagd & Hund is becoming increasingly international. In 2020, companies from more than 40 nations presented their products and services at the Dortmund fair. Among them, well-traveled international exhibitors from Australia, New Zealand, Argentina, the USA and South Africa. Culinary and venison preparation have long played a special role at Jagd & Hund and have enjoyed increasing popularity in recent years. To meet the demand, an entire hall has been dedicated to the topic of game with the Wild Food Festival starting in 2019. And not just any hall: in the traditional and coveted arena, visitors were treated to a program centered around Show, Food & Expo over the entire duration of the fair. In addition to hunters, the fair also attracted fans of good cuisine to the halls and offered them fresh products and ingredients, creative recipe ideas and culinary delights, as well as an exciting stage program and workshops on the topic of venison with top-class TV, star and top chefs.

In addition, hundreds of exhibitors from all specialist areas and product categories will be on hand to provide advice and guidance to hunters and everyone with an interest in hunting, and to advise them on hunting training or the latest equipment and accessories for everyday hunting. Whether it's binoculars, monoculars, raised hides, hunting weapons, optics, torches or tools – Europe's largest hunting show can supply all the equipment you need for your next hunt and beyond. The range of clothing on offer at Jagd & Hund also leaves nothing to be desired: Loden products, traditional costumes, hats, camouflage clothing, hunting, forestry and outdoor jackets, leather trousers and jewellery, watches and other accessories all wait to change hands.
Prizes worth over 100,000 euros – Every ticket wins

As a thank-you for years of loyalty, everyone buying a ticket to Jagd & Hund will be given the chance to win prizes worth over 100,000 euros, including for example a Land Rover Discovery, gold bars, fully automatic coffee machines from well-known manufacturers and other attractive products from a whole host of exhibitors. No one can expect to leave empty-handed, because every ticket buyer is guaranteed a voucher from the show's partner and coveted online hunting store Jagdwelt24.de.
In the next weeks before the event, and of course live on site, we from all4shooters.com and all4hunters.com will provide you with all new info and program details.