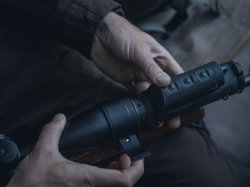 The tM 35 is Swarovski's first thermal imaging device: introduced during an online presentation on the 13th of October 2021, it is a dual-use, compact and lightweight monocular that can be used both as a handheld observation device, and also as a clip-on that mounts in front of daytime hunting riflescopes.
With the tM 35, the Austrian manufacturer enters the Thermal Imaging market with a statement from Chief Marketing Officer Stefan Hämmerle, explaining that finally Thermal imaging technology has reached the necessary level of maturity, and that Swarovski is now implementing it with its superior optical and mechanical know-how, therefore offering an innovative and high-quality product.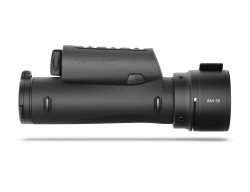 Power is supplied by a rechargeable proprietary RB tM 35 Li-lon 3000 mAh battery, that allows continuous use of the device for up to 7 hours.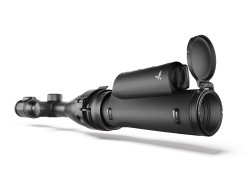 Technically speaking, the tM 35 is based on a VOx microbolometer sensor with 320x256 pixel resolution and 12µm pixel pitch, and uses a 35 mm/f1.1 Germanium Objective lens, that yields a native magnification of 1x that can increase to 4x digitally. The image is displayed on an AMOLED screen with a 2560x2048 resolution, for ultrafine image quality. The thermal processing engine allows for different observation modes, including white-hot or black-hot schemes.
The tM 35 is rugged and IP 68 certified water resistant; it can work between -15 and +50 degrees Celsius.
To be used as clip-on, the Swarovski tM 35 needs to be completed with an optional tMA clamping adapter, specific for the daytime riflescope to be used; the tM 35 is compatible with Swarovski Z8i, Z6i, Z5(i), and Z3
Series, and original zero of the riflescope is guaranteed, no matter how many times the device is mounted and removed from the scope.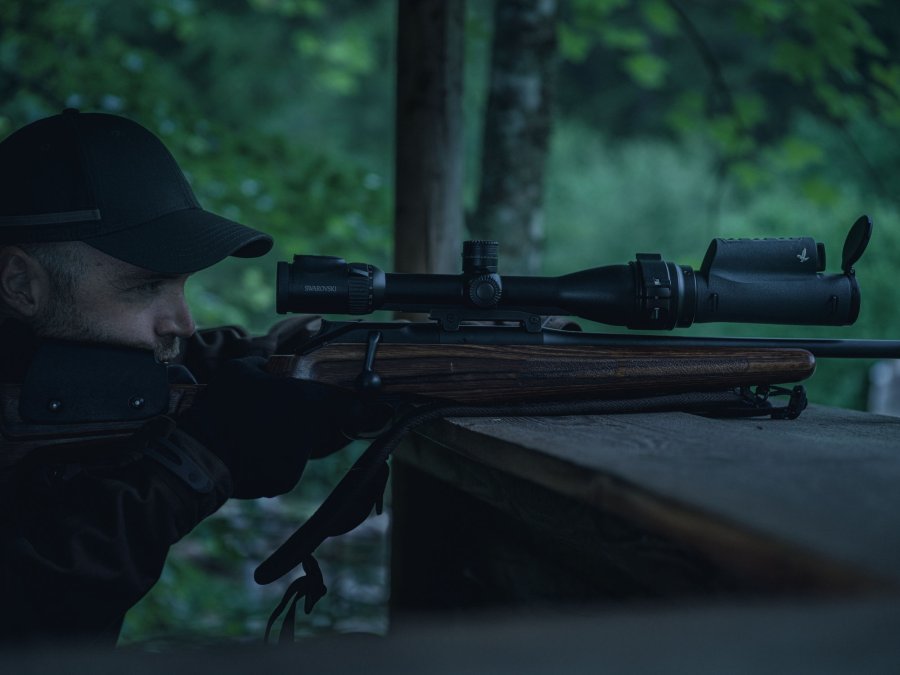 Availability and price of the Swarovski tM 35
The new Swarovski tM 35 thermal imaging optics will be available in Spring 2022 at a MSRP that start at 4800 euro. 
The box includes the optic, battery, charger, a micro-USB cable, a pouch (where the optionally available clamp adapter also finds place), an eyecup, a carrying strap and a wrist strap. 
A replacement battery is optionally available for 69 euro, and each tMA clamping adapter is priced 220 euro, regardless of the diameter.