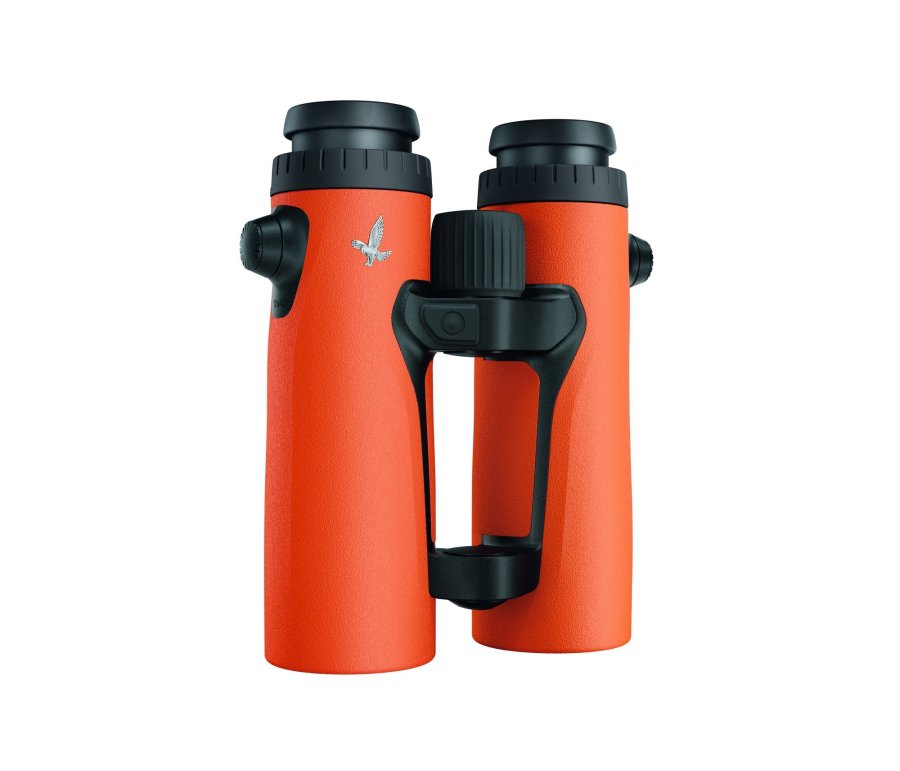 The Swarovski EL Range with Tracking Assistant (TA) perfectly combines Swarovision technology with digital intelligence. The binoculars deliver razor-sharp images with precise distance and tilt indicator. The measurement range is 10 to 2,000 meters. In addition, the digital EL offers a number of helpful additional functions, such as a compass, ballistics calculator and tracking assistant, which stands for the TA acronym in the model name. The integrated tilt indicator with unique angle shot program displays the adjusted shooting distance or alternatively the angle. The EL Range provides precise measurement results from a distance of 10 meters. Current prices (MSRP) start from 3,520 euros (8x42) and 3,620 euros (10x42).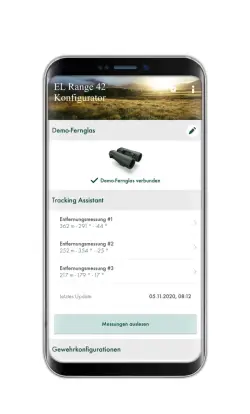 Today's modern optical components complement each other, and this is also the case with the EL Range TA: for the most personalized setting of the rangefinder binoculars, customization with the EL Range Configurator App is recommended. Three personalized ballistic profiles can be configured. By additionally taking into account atmospheric data, such as air pressure and temperature, the EL Range (TA) shows the hunter the adjusted shooting distance and the clicks needed on the ballistic turret, or else the hold-over/hold-under values values. By the way, the Canadian-German hunter Savannah Koebisch, who among other things goes stalking in the Westerwald, has recorded her experiences with the EL Range TA in orange in an exciting hunting narrative.
The integrated tracking assistant has proven its suitability beyond doubt in the practical tests to date: it makes much easier to track your prey, especially in difficult, unclear terrain. The program works both directly on the EL Range TA and on your smartphone in combination with the EL Range Configurator App. The FRR forehead rest EL Range is available as an accessory (MSRP: 129 euros). It provides a stable three-point support against the forehead, so that maximum stability and best observation comfort is achieved even during longer observations.
Here you can find all information and technical data of the Swarovski EL RANGE TA in 8x42 and 10x42
Video: the Tracking Assistant of the Swarovski EL Range TA
This video has been hidden because of an external service (YouTube) that could potentially collect personal data.Allow video services for the duration of the visitAllow video servicesStop allowing video services


About Swarovski Optik
Swarovski Optik, based in Absam, Tyrol, is part of the Swarovski Group. Founded in 1949, the Austrian company specializes in the development and manufacture of high-precision long-range optical devices. Its binoculars, telescopes, riflescopes and optronic devices are preferred by discerning users worldwide. The appreciation of nature is an essential part of the company's philosophy and is expressed in the exemplary environmentally friendly production and in a sustainable commitment within the framework of selected nature conservation projects. In 2021, sales were 210.4 million euros (2020: 163.5 million euros) and the export ratio was 91%. The company employs around 1,000 people worldwide. For more info, visit the Swarovski website.