Introduced last year, the compact CRF Rangemaster 2000-B offered by Leica Sport Optics is a world-class laser rangefinder specifically designed for hunters and long-range sports shooters. Capable of measuring distances up to 1825 meters (2000 yards, hence its name), it features EHR (Equivalent Horizontal Range) measure, giving the hunter both the direct linear range and the corrected horizontal range for the site angle, and ABC (Advanced Ballistic Compensation) technology.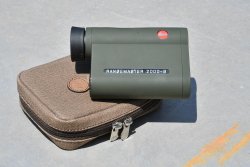 The robust carbon fiber polymer composite and aluminum frame housing is Nitrogen purged and waterproof to 1m depth; it is very small, extremely light (185g with battery) and ergonomic, thanks to its rounded body and non-slip soft lacquering, offering comfortable one-handed operation. Only two buttons are needed to use the rangefinder, and the rubber cup on the eyepiece can be folded back for prescription glasses use. The magnification of the Leica Rangemaster 2000-B is 7x, with a decent 3.4mm exit pupil, 15mm eye relief and a good 11.5m / 100m field of vision. Front objective lens is 24mm. Completely missing, in every model of the CRF Rangemaster line, is a standard tripod attachment point. An adapter may be available, but is optional.
The EHR value, both uphill and downhill, is determined using an integrated electronic inclinometer; this data can be directly displayed in the viewfinder, or further processed by the ABC integrated ballistic computer using additional temperature and atmospheric pressure values, measured by digital sensors. The ABC computer accurately calculates the bullet trajectory using one of the 12 preset ballistic curves that are stored in the CRF 2000-B memory and that are user selectable, and the output is immediately readable in the viewfinder LED display. The rangefinder is powered by a single CR2 lithium battery, which should guarantee about 2000 measurements.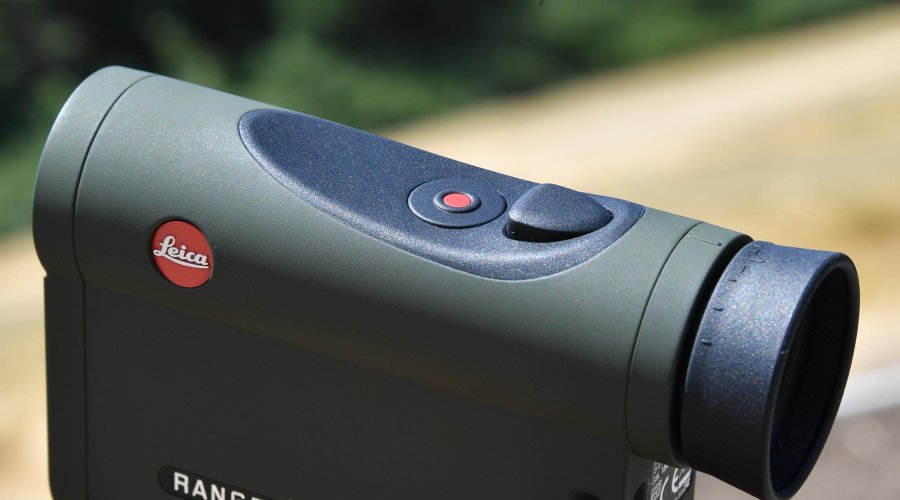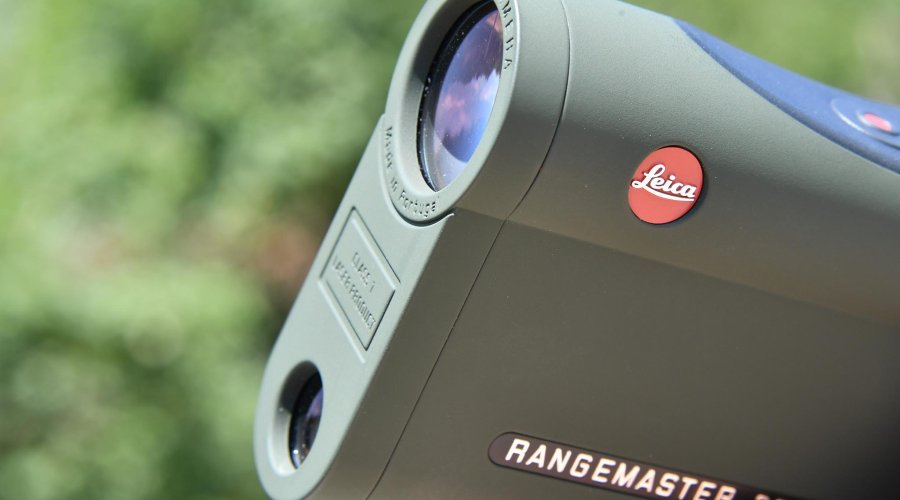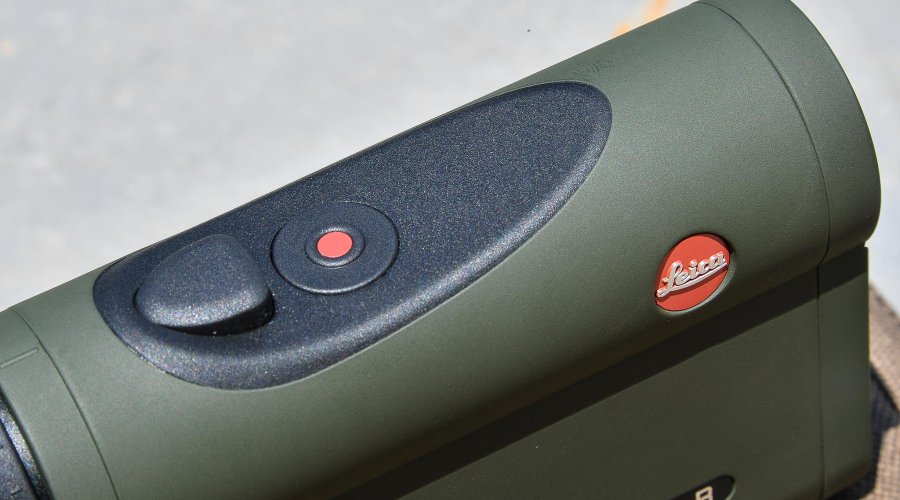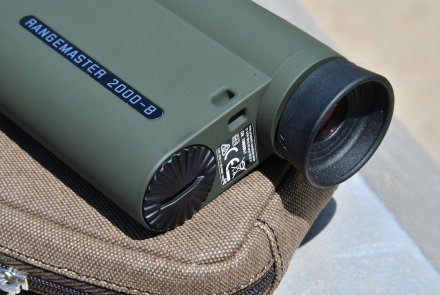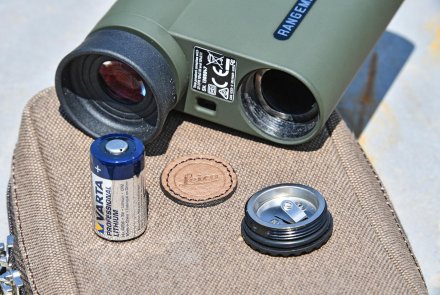 Three different output options are available, based on the hunter's preference: MOA and MIL, both accurate to one decimal point, and holdover values. MOA/MIL correction output is then dialed on the elevation turret of our hunting riflescope. Individual values, such as atmospheric pressure and temperature, can also be displayed.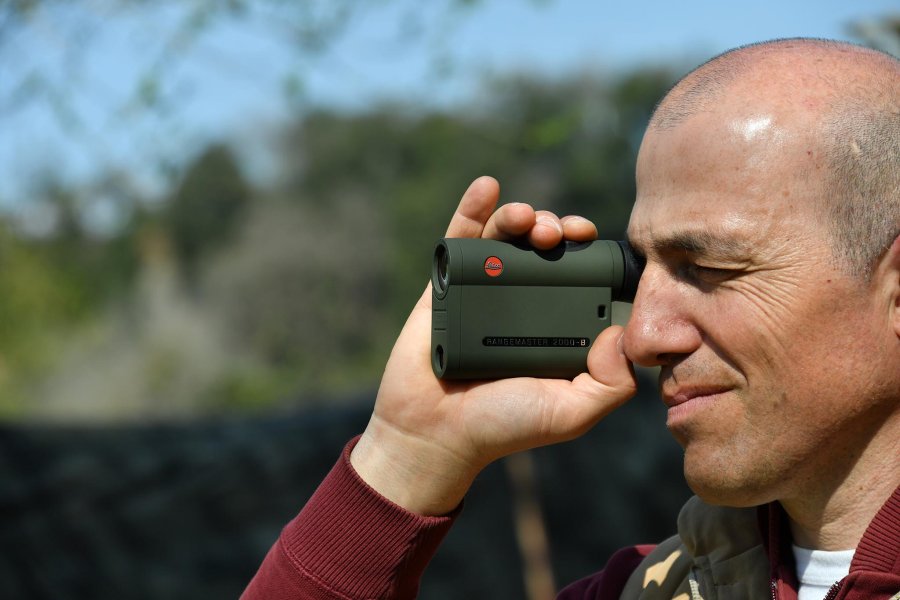 The model we are testing today of the Leica Rangemaster CRF 2000-B is the 2017 Special Edition, that features a forest green color scheme and a luxury padded canvas carry case with leather trims.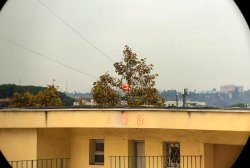 We found the CRF 2000-B to be extremely consistent, both in repeated measurements of the same targets spanning a number of days and in different lighting conditions, and compared to our personal benchmark rangefinder. Beyond 1200 meters, measurements became somewhat iffy, depending on target reflectibility and the capacity of the user to hold the CRF 2000-B steady. In this case, the rounded body (no flat side on the housing to steady it against a surface) and missing tripod mount are a definite handicap, as we saw the device perform much better when strapped down on an improvised tripod adapter. A proprietary adapter is available from Leica, but adds about 90 Euro to overall price.
Performance is excellent, optics are extremely clear and crisp, the LED display is sharp and very readable, and overall the device is simple and reliable. The retail price may seem steep, but it is in line with the competition offering comparable level of quality and features.