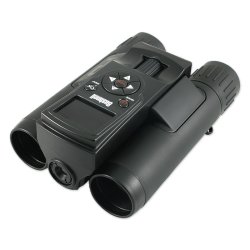 Bushnell Outdoor Products
Bushnell Outdoor Products − an industry-leader in high performance sports optics for 65 years, headquartered in Overland Park (Kansas) − has introduced a new 8x30mm digital camera binocular. The new ImageView 8x30mm, latest entry in the long-running ImageView products line from Bushnell, combines eight power magnification optics with a camera that delivers both high resolution photos and high definition (HD) video, allowing users to capture incredible images with clarity and ease.
Bushnell has combined its 65-year history in optical engineering with cutting-edge digital imaging technology to develop the ImageView 8x30mm binocular with 12-megapixel integrated camera: a compact, handy and lightweight device, easy to use and apt to a multitude of purposes, and that won't break the bank. From wildlife excursions to sporting events, Bushnell's ImageView 8x30mm binoculars are perfect for every photo-worthy adventure.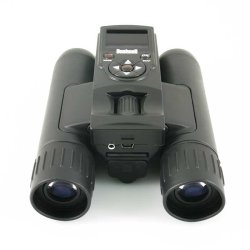 Bushnell Outdoor Products
The Bushnell ImageView 8x30mm binocular is built with a compact roof prism design and features BK-7 prisms and fully-coated lenses. The integrated 12MP digital camera captures high-quality, vivid images and 720p HD video. At 13.5 ounces, the ImageView is light enough to carry all day and easy to hold steady when capturing images or video in the field.
Compatible with up to a 32GB SD card, users can capture thousands of images, more than two hours of HD video or a combination of both thanks to its expansive memory capacity. The tripod adaptable ImageView has a built-in USB port, giving users a quick, easy way to download data or display photos and video on a TV or monitor.
Available for an MSRP of $287.95 in the United States, Bushnell's ImageView 8x30mm digital camera binocular includes a remote shutter cable and USB cable.