March 2022: from RWS comes the announcement that they have decided to discontinue the production of the universally appreciated H-Mantel – cartridge and lead bullet. 
After over 85 years, the long-serving RWS H-Mantel bullet will in fact be replaced by the Speed Tip Professional bullet, on which RWS will focus their continuous research and development efforts. 
The H-Mantel bullet has undergone constant improvements since its pioneering market launch in 1934, with the goal of always providing hunters with the best product in terms of accuracy and and effectiveness. Now, these improvements are resulting in a modern, superior bullet: the Speed Tip Professional bullet.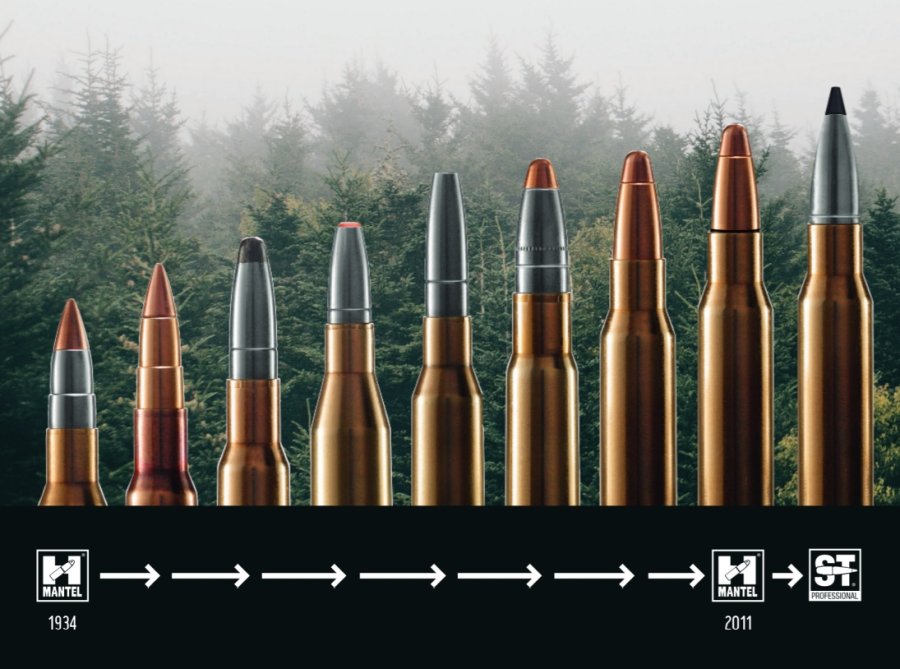 RWS Speed Tip Professional bullet: all the advantages of the H-Mantel, plus innovative features for more accuracy and impact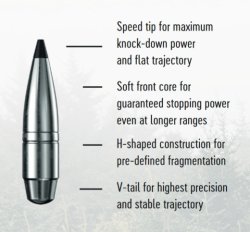 Why to go for RWS Speed Tip Pro? It's simple: highest knock-down power on all distances. Based on its predecessor technology, "the RWS Speed Tip Professional bullet includes all the proven advantages of the H-Mantel bullet: excellent stop effect and deep penetration paired with exit wounds guarantees and venison preservation," they say at RWS. But the Speed Tip Professional "goes one step further: the pointed tip of the nickel-plated lead bullet guarantees a stretched trajectory, while the V-tail rear ensures optimized precision and maximum flight stability even at longer shooting distances."
The still H-shaped construction of the Speed Tip Professional bullet is designed for pre-defined fragmentation, while the soft front core provides high stopping / knock-down power.
The Speed Tip Professional will be available in the same price segment as the H-Mantel  and in an even larger range of calibers available. 
RWS Speed Tip Professional hunting bullets are available in the following calibers:
6.5 Creedmoor, 6.5x55 SE, .270 Win., 7mm Rem.Mag., 7x64, .308 Win., .30-06, .300 Win.Mag. 8x57 JS, 8x57 JRS, 8x68 S, .338 Lap.Mag. and 9.3x62.
So, when will the H-Mantel production be actually discontinued? At RWS they specify that it will happen soon. 
So much so, they add, that "the H-Mantel pack right in front of you might very well be the last one left for you to purchase."