Browning International, S.A.
The Browning Arms Company's name needs no introduction between hunters, sports shooters, collectors and professionals alike. For over a century now, this name has been synonimous for high-quality hunting shotguns and rifles, sporting and defensive pistols, and all sorts of accessories, garment and paraphernalia for the discerning shooter.
Headquartered in the Belgian city of Herstal as part of the FN group, the Browning company has been steadily dedicating its efforts mostly on the hunters' market for some time now, and Browning-branded garment is worldwide known for being some of the best around: sturdy, practical, and not too highly-priced.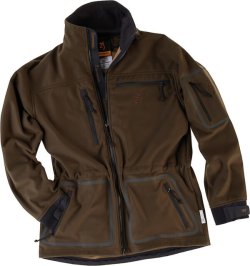 Browning International, S.A.
Recently enough, Browning released a new line of hunting-oriented garment under its own brand, dubbed the Hell's Canyon after a mountain range in Utah that has a reputation for holding giant mule deer, and for being nearly impossible to hunt due to horrific terrain and thick brush.

Old timers hunted the Hell's Canyon in heavy canvas and leather; while these materials resisted tears and abrasions, they were noisy, heavy, soaked up water and provided little or no insulation. Fortunately, thanks to modern fabrications and technology, all this has changed. That's why Browning uses the name of such an inhospitable part of the Wasatch Mountains: with the company's expertise and technologies, these pieces of apparel will provide comfort, safety, practicity and convenience to all hunters, in all environmental and weather conditions − even the worse you can possibly imagine.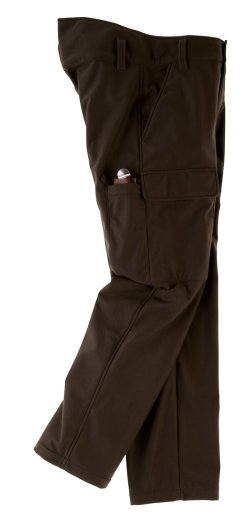 Browning International, S.A.
The new Browning Hell's Canyon hunting apparel was engineered with three things in mind: ruggedness, weather-resistance and quietness. The three-layer fleece fabric is built to withstand the punishment of places like Hell's Canyon, where the abuse from jagged rocks and twisted branches will destroy lesser fabrics.

It is also 100% windproof and highly water-resistant to handle any conditions, all while being soft and quiet enough to keep from alerting wary game, allowing hunters to concentrate on the game instead of what they're wearing. Hell's Canyon lightweight camouflage is an essential part of any serious big game hunter's outdoor kit.
In addition to the ultra quiet short knap fleece exterior, Hell's Canyon is available in Realtree and Mossy Oak camouflage patterns, offering hunters and sportsmen a choice between two of the mostly widely recognized producers of hunting camouflage in North America.

In order to reduce the hunter's scent signature, the innovative OdorSmart™ anti-bacterial technology is built into the lining of the jackets, pants, bibs, gloves, and so on; the OdorSmart™ three-layer technology is based on silver ions and will allow the Hell's Canyon pieces of garment to perspire, maintaining comfort and safeguarding the user's health, without letting out the typical human body sweat odour that would otherwise put all wild animals on a wide range in alert status and largely vanify the efforts of a long hunting day.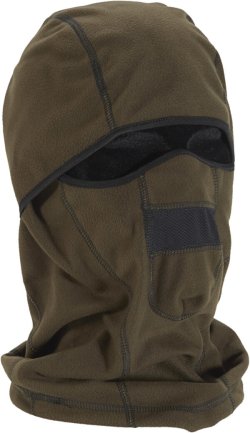 Browning International, S.A.
There are several reasons why the Browning Hell's canyon garment line is a top-seller: it definitely offers some of the best value and performance out there for the price. The rugged 3-Layer fabric is both water and wind-resistant, for comfort and safety.

Because there is no lamination layer, there is less resistance to airflow through the fabric for increased breathability: the hunter will stay dry and comfortable in warmer weather and higher activity levels as perspiration is quickly moved away from his/her body. Even in colder climates, the perspiration will maintain the body safe from the inherent dangers of temperature jumps: no more risk to get a terrible cold or even a flu as soon as you get undressed or if you get that little bit too much exposed to the elements by mistake.
Now, new for 4th quarter of 2013 from Browning − just in time for the opening of the hunting season! − are  four additions to the Hell's Canyon garment line: first of all is the Hell's Canyon Jacket, available in several camouflage patterns and solid colors, all built in a rugged 3-layer fabric with OdorSmart™ anti-microbial fleece lining, and featuring full-length front zipper with internal storm flap, zippered handwarmer pockets, ventilator chest pockets and left sleeve pocket, plus a stand-up, a bottom drawcord to provide adjustment from the inside of the handwarmer pockets, watertight cuffs with hook and loop adjustment, and contrasting solid color panels on the back of sleeves.
The Hell's Canyon Jacket is sold in the United States at a manufacturer's suggested retail price that ranges from 175.00US$ to 190.00US$, depending from the size and camo pattern.
Browning International, S.A.
The Hell's Canyon Pants come in camo patterns and solid colors as well, and come with a differential cut waist band that's higher in the back to prevent drafts when sitting, a zip-to-knee cuff opening with button down storm flap, a grip strip waistband that will help hunters keep their shirts tucked in and pants up, plus suspender buttons, belt loops, zippered fly, two front pockets, two zippered cargo pockets on the thighs and one rear pocket − and of course, the silent, brush, windproof, rugged three-layer fabric that's extremely breathable and water-resistant, the warm, comfortable, moisture wicking fleece lining and the already mentioned OdorSmart™ anti-microbial fleece lining.
Manufacturer's suggested retail price for the Hell's Canyon Pants in the United States is the same as the Jacket's: ranging from 175.00US$ to 190.00US$, depending from the size and camo pattern.

This video has been hidden because of an external service (YouTube) that could potentially collect personal data.Allow video services for the duration of the visitAllow video servicesStop allowing video services
The Hell's Canyon Gloves − wind- and water-resistant and featuring an overlay on palm and thumb for firm grip, a contoured trigger finger and comfortable fleece cuffs for snug fit − come instead at an MSRP of 50.00US$ a pair in the United States, no matter the size or the color.

A Hell's Canyon Balaclava, available in sizes from S/XL and featuring the same OdorSmart™ anti-microbial fleece lining just like all other Hell's Canyon line pieces of garment, is also available, at a MSRP of roughly 35.00US$ in the United States.
All perspective non-US and non EU buyers should check for availability and pricing of the Browning Hell's canyon pieces of garment with their local authorized Browning distributors and dealers, of course keeping in mind that distribution may not have yet started in all Countries in the world.