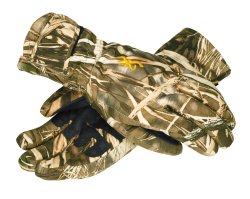 Browning International S.A.
Calling them "Special needs hunters" might seem derogatory, but that's what they are: waterfowl hunters are highly exposed to cold, moisture, harsh atmospheric conditions, and so on. They need special protection, and that's why Browning's diverse line of outdoor apparel for the avid sportsman is the new "Dirty Bird" waterfowl line: is the most effective, ergonomic and comfortable clothing yet. This new line of clothing includes insulated models with Browning' Pre-Vent® waterproof, breathable fabric shell for colder days in the field as well as models with Browning's Vari-Tech™ Temperature and Motion design that are more adaptable when the weather looks better in the marsh.  All insulated models in the Dirty Bird line will feature PrimaLoft® Synergy Insulation that is soft, lightweight, quick-drying and provides excellent insulating properties, even when wet.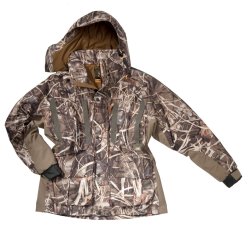 Browning International S.A.
Browning's new Dirty Bird waterfowl clothing will be offered in the two most effective camo patterns for waterfowl hunting that include Mossy Oak Duck Blind and Realtree Max-4. 

A Dirty Bird 4-In-1 Parka, Insulated Parka, Insulated Wader Jacket, Insulated Bib, Non-Insulated Bib, Field Pants all feature an Angle-Entry pocket design for more convenience, Raglan Sleeve Construction and Arrow Gussets armpit design that makes the garment fit better and allow a greater range of movement.

Jackets and Parkas have a manufacturer's suggested retail price that ranges between $268.50 and $350.50 on the U.S. market.  the MSRP for pants and Bibs ranges instead between $140.00 and $221.50.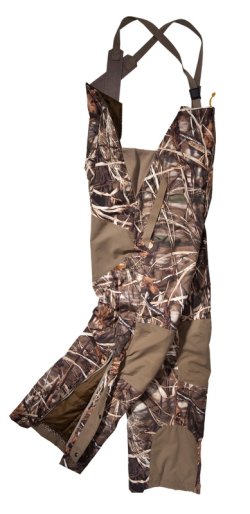 Browning International S.A.
The Dirty Bird Vari-Tech™ models include a Base Layer Pullover constructed of 200-gram fleece, a Vari-Tech Jacket with 3-layer laminate fabric in sleeves and a Vari-Tech Half Bib with 3-layer laminate fabric throughout with high bib design back with adjustable elasticized suspender system. 

All Vari-Tech models feature Browning's Pre-Vent® waterproof, breathable fabric with fully taped external seams. The Dirty Bird Vari-Tech Jacket goes for a suggested retail price of, $268.50, while the Dirty Bird Half Bib would sell for $221.50. 

Dirty Bird Vari-Tech Base Layer top will feature lightweight stretchable poly jersey sleeves with a mock neck design. Their suggested retail price tops $46.50.
Dirty Bird technical outerwear has been designed by hard core, die hard water fowl hunters, who want to be prepared for ANY weather or activity. Other than just Parkas, Jackets, and Bibs for extreme cold and precipitation, soft shells and fleeces for more moderate days. The "Dirty Bird" line also offers layers that use the Vari-Tech design to allow even greater freedom of movement and a unique insulation designed to allow greater breathability during physical exertion.
The Browning "Dirty Bird" waterfowl apparel line is also available in the European market and in other Countries worldwide. Non-US customers shall check their local listings for authorized retailers and pricings.