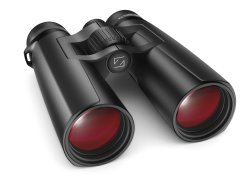 Up to more than 95% light transmission - this revolutionary value allows you to experience nature in a whole new dimension. The new VICTORY HT range benefits from an innovative optical concept: SCHOTT HT high transmission glass, the Carl Zeiss T* multi-layer coating and the Abbe-König-prism system. The result is a set of binoculars with unrivalled brightness, making it possible for you to observe for much longer periods of time. Complementing the unique, elegant design, the binoculars rely on particularly innovative ergonomics. The new Comfort-Focus-Concept, for example, makes the brightest premium binoculars in the world extremely easy to use.
Zeiss' Victory HT binoculars deliver unrivalled brightness, thanks to a light transmission of up to more than 95%. This unique result is created by the innovative optical concept of the VICTORY HT range. It is made possible by the perfect interplay of SCHOTT HT-glass, the Carl Zeiss T* multi-layer coating and the Abbe-König-prism system. With this high-performance innovation package you can, for example, observe for longer than ever before when out hunting - even in the deepest twilight.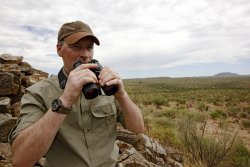 Top quality user ergonomics – that is the promise of the new Comfort-Focus-Concept with its focussing wheel. The strikingly large focussing wheel is set a long way forwards on the bridge. This means it is easy to turn with your index finger – even wearing gloves. Plus the exceptionally long gear ratio makes focussing quick and precise.
The extremely robust construction offers the very highest levels of precision and durability. The housing, with its innovative Double-Link-Bridge, is made of high-tensile, ultra-light magnesium. The focussing wheel is securely embedded in the housing. This means that the VICTORY HT is perfectly equipped for use even in the most extreme conditions.
The brightest binoculars are also the most brilliant. The tried and tested FL-concept enhances the entire observation experience: image sharpness and colour brilliance at a whole new level.
Through the use of special fluoride glass you will hardly notice any chromatic aberrations at all. The FL-concept is a guarantee of outstanding imaging performance and high contrast images.
Enjoy fascinating image quality whatever the weather. The LotuTec® coating ensures that water simply rolls off the lenses and dirt can be removed without a trace.
The elegant and ergonomic design makes the VICTORY HT binoculars far easier to use. The particularly slim construction of the Double-Link-Bridge and an extremely large grip on the lens barrels make these binoculars exceptionally natural and easy to handle. This ensures smooth imaging in any situation, however they are held. In this way the design supports the highest standards of perfect visual experiences.
---
For further information

Carl Zeiss AG
Carl-Zeiss-Straße 22
73447 Oberkochen
Germany
Tel.: +49-7364-200
Fax: +49-7364-206808