Leupold & Stevens, Inc., the biggest American name in the global industry of sports optics, has a flagship in its RX® line of compact digital laser rangefinders for hunters and shooters. Eager to constantly increase its offer to meet the everchanging needs of all sportsmen, Leupold now enhances the RX line with four new models: RX-800i, RX-800i TBR, RX-600i and, designed specifically for archers, RX-FullDraw.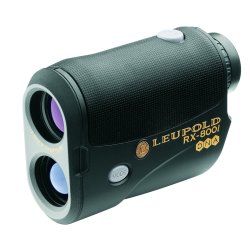 At just over four inches in length and weighing seven ounces or less, each model fits in a shirt pocket, yet is packed with features that can help users confirm desired targets, shoot with confidence and boost their effective range. Each model features DNA™ (Digitally eNhanced Accuracy), Leupold's exclusive next-generation rangefinder engine technology that delivers superior ranging speed and accuracy to within 1/2 yard out to 125 yards, regardless of target color. In addition, DNA™ enhances ranging dependability against soft, non-reflective targets such as deer and trees.
The RX-800i, RX-800i TBR and RX-FullDraw also offer Trophy Scale™, a feature that allows hunters to determine if the animal's rack measures up to the desired spread size. With Trophy Scale™, users can instantly and accurately judge the width and/or height of the target after setting the preferred baseline measurement (between 10 and 60 inches).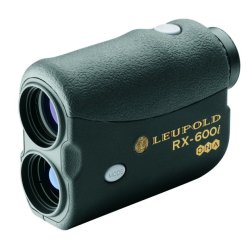 To help ensure an accurate shot on that trophy animal, the RX-800i TBR and RX-FullDraw have Leupold's proven True Ballistic Range® (TBR) technology. These units can automatically calculate the shot angle and provide the true ballistic range rather than the straight-line distance to the target. With TRIG®, a new function of the RX-800i TBR, users can also determine the height or length of objects.
The RX-FullDraw's TBR provides archers with accurate aiming ranges to 175 yards regardless of angle, and delivers line-of-sight readings out to 800 yards. Its 5x magnification delivers an exceptionally wide field of view, allowing users to quickly acquire a target at closer distances.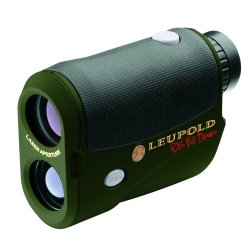 Each of the four new models has a multicoated lens system and a new Liquid Crystal Display (LCD) that produce an image up to three times brighter than competitive rangefinders. Other key features common to all models include actual 6x magnification (5x for the RX-FullDraw), fast-focus eyepiece with precision clicks, intuitive quick set menu, three user-selectable aiming reticles, and fold-down rubber eyecups that can accommodate users with or without eyeglasses. Long eye relief helps make the new RX rangefinders comfortable and easy to use for eyeglass wearers.
Maximum range on reflective targets for the RX-800i, RX-800i TBR and RX-FullDraw is 800 yards. Each model is waterproof and built to withstand the rigors of extensive field use. Rugged and weatherproof, the affordable RX-600i has a maximum range of 600 yards.
---
For further information
Leupold & Stevens, Inc.
14400 NW Greenbrier Parkway
Beaverton, OR

97006-5790 - U.S.A.

Tel.: +1-800-538-7653 / +1-(503)526-1400

Fax: +1-(503)352-7621