Brunton Hunting, a premiere leader in optics, portable power, navigation, instruments, lighting and gear has introduced a new product line for 2012. The ICON series comprises one binocular and two spotting scopes, whose superlative performance comes from using the best components available and by focusing on the optical system as a whole to minimize the number of glass coatings needed to increase light transmission and optical clarity. The ICON series is more than advance technology; it is Brunton's commitment to backing you all the way, from unmatched performance to lifelong support.
The Brunton ICON binocular features the highest grade optical prism, made possible with world-leading SK Glass that is paired with SHR Nano Coating Technology. This technology is the best in optical performance, clarity, contrast, true color, and light transmission. With the focusing system on the ICON, you can acquire targets faster and more precise. The Interchangeable Eyecup System allows you to choose between the normal eyecup or the flared eyecup to make it more comfortable and reduce the glare. The lightweight magnesium frame and short bridge design reduces the weight and creates a larger surface area for good handling. It also has Extra Low Dispersion objective glass which helps reduce chromatic aberration, giving true-to-life imagery with solid, crisp images. The steadfast shock, water and fogging resistance keep that view sharp and pristine. The true grip rubber-coated magnesium alloy frame eases long hours of glassing, lightens the load of full-size binos and withstands the scrapes and bumps of constant use.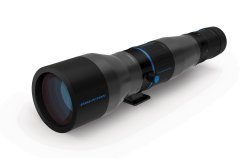 Brunton's ICON spotting scopes are made for the most demanding hunters and will not diminish with distance. The combination of SD lenses, SHR Nano-coating technology, super flat light multi-coatings and years of experience with hunting optics means clarity and consistency you have to see to believe. With an ICON you will discover target details you never knew were there.
The ICON "Straight" spotting cope is for the hunter that values a scope that intensifies dim light for spot-on clarity, a scope that eliminates halos and fading while it delivers true color, and defines a target like it's just an arms length away. The advanced ICON design and technology deliver that level of performance every time, in any condition. The efficient intuitive straight barrel's design is easy to use and targets are captured in an instant.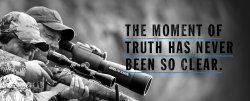 The Brunton ICON "Angled" spotting scope is for hunters who prefer an angled scope, for tripod use and more generally for stationary observation; this ICON combines incredible comfort with unmatched precision, packability and ease of use. SD glass with SHR Super High Resolution coatings focus light and color to reveal details other scopes may miss- and shots other hunters never get. The tough, demanding armor coating ensures uncompromised performance in any condition
Brunton's Halo™ warranty, translated to "No questions asked, it comes with a warranty" policy − that applies to the entire ICON series of optical devices − ensures immediate replacement of any ICON, for any reason, anywhere, for life. Every ICON is covered by a simple promise: you break them, we fix them or replace them at absolutely no cost to you. Furthermore, the Brunton's "Full Value Forever program" will credit your original purchase price to future upgrades.
---
For further information
Brunton Outoor Group

2255 Brunton Court
Riverton, WY

82501 - U.S.A.
Tel.: +1-(307)857-4700
Fax: +1-(307)857-4702